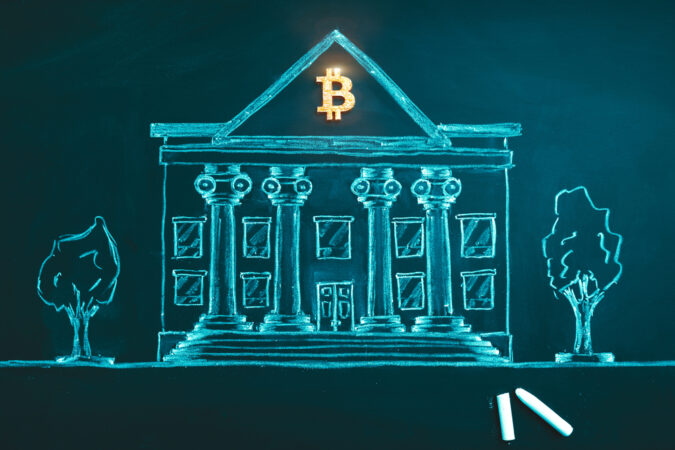 There are many countries where cryptocurrency traders are struggling with their banks to make cryptocurrency trades and payments. However, one of the oldest banking enterprises operating out of Switzerland recently announced that it would start offering its accredited clients the option to store digital currencies alongside other valuables.
According to the media outlets, Julius Baer Group, the bank that has been offering financial services for 132 years, made the announcement. Journalists at Bloomberg recently posted that the consumers with a considerable risk barrier will be able to deposit cryptocurrencies in their accounts with a private bank operating out of Zurich.
The bank officials have also claimed that the ongoing bear market is a defining moment for the cryptocurrency market.
One-Stop Shop for Fiat and Digital Currencies
The latest statement issued by the management of Julius Baer bank suggests that clients will be able to use the organization as a single point for storing both fiat and digital currencies. Furthermore, the banking officials have already appointed consultants for wealthy clients that would provide them with financial advice, guidance, and investment options in the crypto and fiat markets.
Philip Rickenbacher is the CEO at Julius Baer Group, who addressed the investors at a recent meeting and claimed that the crypto bubble might be near bursting.
He pointed out the events like the dot com bubble event and its aftermath impact that occurred 30 years ago. He further explained that the crypto market is going to lead the way into a new type of space and innovative monetary setup that can change the world for the better.
Rickenbacher said during a presentation that over the next decade, the blockchain networks and cryptocurrencies are going to change the face of the financial markets forever.
He also added that the interested people should be able to get a head start and get into the market while it is still feasible. He also advised the investors to create long-term investment plans.
The CEO talked about the potential of a decentralized market that can unlock at any moment. He claimed that today there are still many banking units that use antiquated digital payments models that are highly susceptible to hacks.
Therefore, DeFi technology can play an important role in replacing the main financial payments frame in the world. Baer entered the crypto market following the announcement of another major Swiss bank UBS Group declined the demands of its clients to integrate support for crypto.