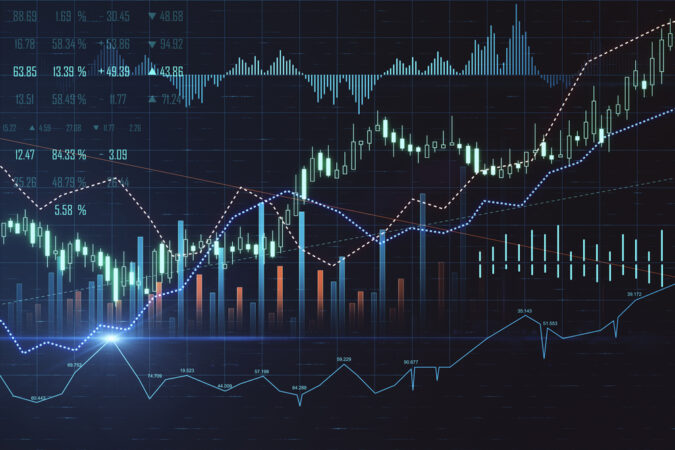 At present, the top priority of the stock traders is to ensure that they can curb their losses and salvage their investment during the ongoing bear market. Not unaware of the dominating market sentiment, NYSE President Lynn Martin recently shared the latest scoop regarding the stock market trends during an interview with Yahoo Finance Live.
Talking about the current situation of the stock markets, Martin claimed that many businesses are suffering from a lack of geopolitical uncertainty. Furthermore, some investors claim that it is important for the investors to take into consideration macroeconomic factors like inflation before questioning the performance of the companies.
Martin Says that Many Investors are Worried about Inflation
Martin claimed at one point during the interview that many investors are worried about the increasing ratio of inflation under the current economic conditions. She further explained that prices for food, gas, and other consumer products are rising continuously regardless of Federal Policies and geopolitical tensions in the world.
Martin pointed out that Fed can inspire a 25 basis point raise that may or may not deal with the problem of inflation. He further explained that within the financial markets, there are two different dynamics at play.
As per Martin, the uncertainty that the investors are dealing with is taking new forms, and the picture is not looking good. Meanwhile, he also claimed that blue chips have also started to see the impact of the ongoing financial cascading trends that have remained stable for years generating average profits.
Talking about FAANG (Facebook, Apple, Amazon, Netflix, and Google), Martin claimed that, on average, the big tech shed 18% on YTD. She also pointed out the discouraging 69% decline of Netflix stocks.
Martin quoted a new survey from Bank of America that claims that the tech sector has never been more bearish. Retail giants like Walmart crashed by 11% this week. Taking into consideration its messy performance in the first quarter, Walmart management held the rising inflation responsible for its profit depletion.
On the other hand, the returns from IPOs and the acquisition sector also remained fairly conservative. Data projections from Refinitive suggest that $1 trillion was lost during the 1st quarter accounting for 1/5 of the Y-O-Y in commercial deal volumes.
Meanwhile, EY data suggests that international IPOs reduced by 37%, accounting for only 321 deals in the first quarter. However, Martin claimed that such statistics are not surprising in comparison to previous bear market projections.
She believes that despite the slowing down of the financial activity, the demand has not dwindled, and new tech companies are waiting for market conditions to improve to make their debut.