A social trading platform named ZuluTrade has grabbed my attention for quite a while now. It has gained several online tractions since it offers a good variety of features to the users. Therefore, I thought of conducting in-depth research to know what this social trading platform is offering. I was fortunate enough to know that it provides a huge number of features that you can avail of.
The platform assures that investors may get a kickstart to their journey of online trading and investment opportunities in the accurate direction through its functionalities and features. This would provide them with all the trading tools and resources to move forward. Let's learn more about what ZuluTrade has to offer.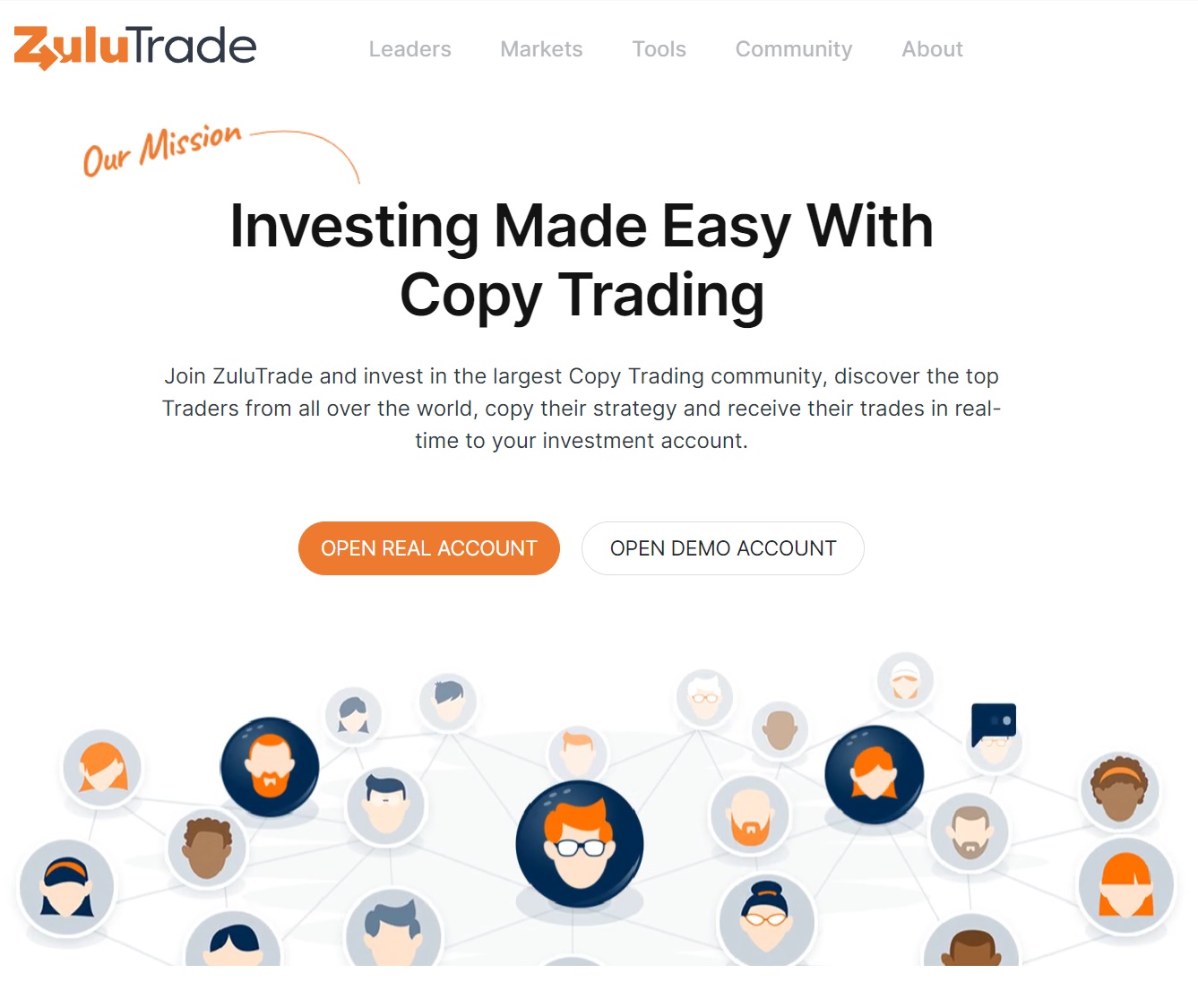 UX/UI Design Giving You the Best Experience
First things first, what I noticed when I reached this ZuluTrade copy trading platform was its simplicity and user-friendly interface. Investors can guide themselves through the functionalities and features of the platform without facing too many issues. It also provides complete guidance for investors and leaders. As a result, it assures that you will not be facing any sort of mishaps or difficulties which will help you enhance your overall trading experience.
Copy trading platforms that do not have user-friendly interfaces and are complex to use can cause investors to look for other options. Moreover, this could also turn out to be even more difficult for investors who are not tech-savvy. On the contrary, the social trading platforms that are made user-friendly would assist the investors to go enjoy a streamlined experience. Therefore, the ZuluTrade platform has become one of the popular choices for investors.
A Secure Platform That Allows You to Concentrate on Trading
When signing up with any copy trading platform, an investor and the leader should be well aware of the security measures that it has taken. This helps the investor know whether their sensitive and crucial information would be safe. Not only that, it would also provide you with the peace of mind that your data is protected. Therefore, you will be able to focus on the trading efforts in a much better way.
ZuluTrade copy trading platform provides assurance to its investors with a safe and secure environment. You may feel a sense of security on your data is secured since it has several safety measures and data protection protocols. Moreover, the platform ensures the security and safety of funds the investors deposit for trading purposes.
Many Different Forex Currency Pairs Available
Do you wish to start and learn how to trade currencies? Well, you are in luck because the ZuluTrade copy trading platform offers several options for the major and minor currency pairs. Plus, the platform makes it easier for investors to replicate the strategies for trading that the leaders in the market use. This would result in the trades becoming more profitable in the short and long run. Additionally, the diversification of the portfolios will become easy for the investors.
Investors who are focusing on a single type of asset are not going to be able to have good returns in the long run. Therefore, it is better that you should diversify and allocate your portfolio to other assets as well. This will assist in mitigating the risks and help you to explore potential opportunities to generate profits from other places as well. The ZuluTrade copy trading platform also provides trading signals that will ensure that you will be able to catch the potential opportunities available in the market.
Go Through the Affiliate Program
Towards the end, one thing that needs to be noted is that the ZuluTrade copy trading platform offers its users other methods of making money as well. It offers an affiliate program that will allow them to generate some commissions on every new investor they bring into the platform. This tends to be a comparatively easier and safer way to make money through this platform since you don't have to make any monetary investments.
Therefore, this method of making money comes with low risks. Signing up for the affiliate program would allow you to market their services. Once you succeed in bringing in the new investors through your marketing efforts, you'll get a commission for it. Above all, this will aid you in diversifying and expanding the sources of your income through this advanced copy trading platform.
Final Verdict
The main objective of this review was to give you a better idea for you to know about the features that you will be enjoying through this ZuluTrade copy trading platform. This would assist you with deciding whether it will aid you in accomplishing your short or long-term goals. Additionally, one thing that should be noted is that there are not many copy-trading platforms available that can come up with the same level of services as ZuluTrade.