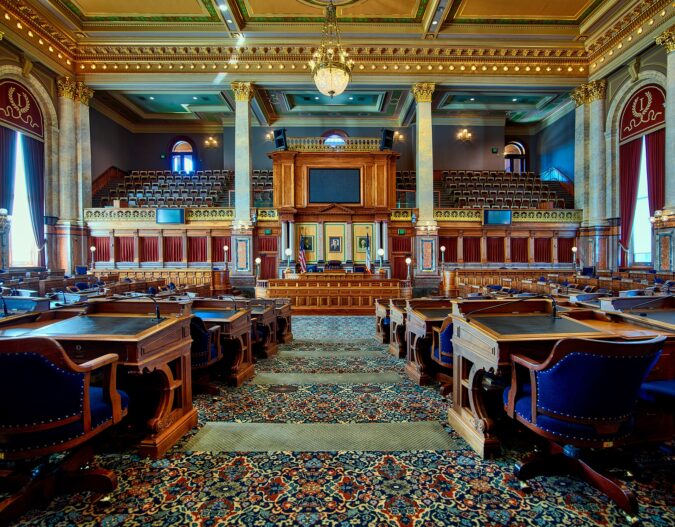 In recent news, the United States House of Representatives has recently passed the highly anticipated Consumer Safety Technology Act, which will allow for the study and in-depth analysis of cryptocurrency and blockchain technology.
As the bipartisan bill is one that would include support from all parties involved, usually both opposing parties in any given government. The bill had been passed a couple of days ago, on the 22nd of June. As such, the aforementioned act is focused on studying blockchain technology and the usage of various digital tokens. Congress had passed the bill relatively quickly, within one week of it being introduced, in fact. The bill had garnered 325 votes in support of it, with 103 votes being cast against it.
Bill had been considered before being shut down
It should be mentioned that the bill had been considered in the past and had even managed to be passed by the House back in September of 2020. However, it was eventually rejected by the Senate.
Now though, the bill has finally been passed in its totality, and among its various details and aspects, it will also include the deployment of a pilot artificial intelligence (AI) program for the purposes of assisting safety inspections for the consumers. These will involve routine checks on the hazards pertaining to various products, as well as monitoring trends that may be related to several injuries that can occur from the usage of the products.
Furthermore, the bill has also called for the FTC and Secretary of Commerce to study and then report on how individuals may be using digital tokens and blockchain technology.
Two other bills also included
The act will additionally have two other bills, both of which also concern crypto. As such, the Blockchain Innovation Act and Digital Taxonomy Act shall be mandating the FTC's report regarding any 'deceptive or unfair practices or activities in transactions pertaining to the use of the previously mentioned digital tokens.'
Representative Soto had been the one to suggest the latter bill back in April of 2019. However, he was unable to garner a single vote in favor of it at that point in time. Nonetheless, Soto had highlighted the significance of guaranteeing consumer protection.
Both of the bills have the goal of preventing deceptive and fraudulent activities relating to cryptocurrency from taking place and will go a long way towards ensuring future safety and security.