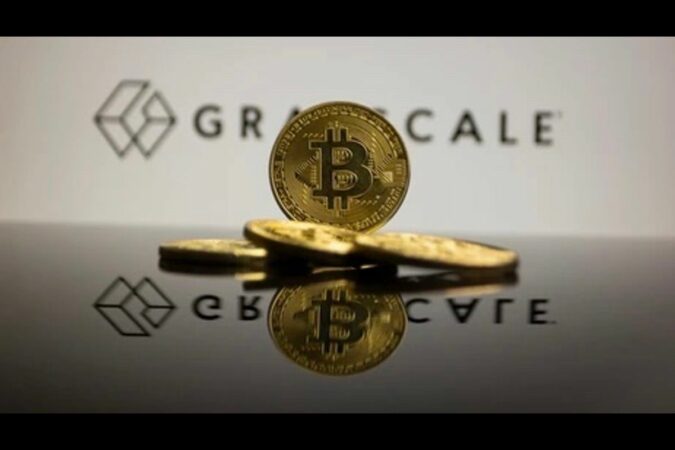 Grayscale is currently getting set to execute plans on how to launch into the European market and expand its base there. The company is the largest crypto asset management company in the world, with more than $30 billion worth of assets under its watch.
The Potentials Europe Hold for Grayscale
The Chief Executive Officer of Grayscale, Michael Sonnenshein, stated that the company is yet to fully decide on which countries and specific exchanges they are going to have partnerships with. In an interview with Bloomberg on Tuesday, Sonnenshein made it known that he is presently personally in talks with partners in various localities to talk about the timeline of events for the launch in Europe.
According to Sonnenshein's statement, the company is set to first carry out pilot tests across different markets in Europe. He said that although there is a unified front of the European Union, Grayscale does not look at the whole market in Europe as just one entity. Grayscale is going to be very thorough and thoughtful in its processes, as well as being absolutely methodical with every one of the financial hubs and centers that it plans to do business with ultimately. The company has been able to realize the differentials in the behavior and attitude of investors and regulations across the different countries in Europe.
Although its movement might look smooth, Grayscale is going to encounter strong competition in Europe. There are more than 80 crypto products listed in various exchanges with a value of more than $7 billion being managed by different managers in Western Europe alone. On another hand, officials of the European Central Bank are asking that the bank imposes tougher regulations in the face of growing crypto enterprises.
Already, Grayscale is getting set for a stiff battle with the US Security and Exchange Commission over its work in progress to change its erstwhile Grayscale Bitcoin Trust to become a Bitcoin ETF.
Tough Regulations for Crypto to Emerge in Europe
There is continuous concern among top officials of the European Central Bank over the proliferation of cryptocurrencies in the Eurozone. While speaking on the issue, the Governor of the French Central Bank and member of the Governing Council of the ECB, Francois Villeroy de Galhau, stated that if crypto is unregulated, it's going to translate into regression and it could turn everything into private fragments. He said that is the last thing the world needs right now.
An executive member of the ECB's board, Fabio Panetta, is of the opinion that a fresh Wild West is being created. He went ahead to state a comparison between the present condition and the mortgage market that led to the global financial meltdown of 2018.