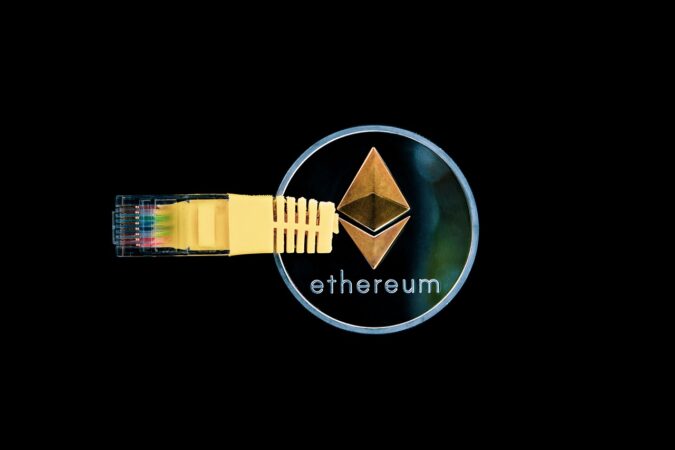 According to representatives from one of the world's leading multinational investment banks, Goldman Sachs, Bitcoin (BTC) may very well end up being replaced by Ethereum (ETH) if the current wave of progress for the world's biggest altcoin and 2nd largest crypto by market cap continues. As such, the bank believes that the overall popularity surrounding the smart contracts on Ethereum will be the key difference-maker when it comes to longevity and what investors may ultimately choose to support.
It was because of this mindset that Goldman Sachs, therefore, concluded yesterday that if we were to analyze both Bitcoin and Ethereum side by side, it would be clear to see that Ethereum is the one that possesses the highest potential for real-world application. This would therefore seem to suggest that Ethereum may end up becoming the world's leading store of value for digital assets before long.
Ether's market cap could surpass that of Bitcoin in the years to come
With the aforementioned information in mind, Goldman Sachs thus anticipates that the overall market capitalization of Ethereum shall indeed overtake that of Bitcoin in the near future. The bank believes that Ethereum has become the best development platform when it comes to smart contract applications.
Smart contracts normally tend to contain software that allows for the automatic execution of various digital contracts. Many experts have made the argument that it was due to this technology becoming increasingly popular that the spike in the everyday usage of DeFi protocols, as well as dApps, first took place.
Ethereum performing well despite not being as old as Bitcoin
The experts representing Goldman Sachs had admitted that Bitcoin still possesses an advantage over perhaps not only Ethereum but the rest of the altcoins, too, simply because it remains the flagship cryptocurrency and the crypto of choice for most large-scale institutional investors. It is also the world's 1st cryptocurrency, and its price is directly correlated with the rest of the cryptocurrencies' performance in the market as well.
However, this does not mean that Bitcoin is the superior choice when it comes to functionality and technology. Compared to its main rival, Ethereum, Bitcoin is much slower and experiences considerable delays regarding transaction speeds. The Bitcoin network had directed its focus primarily towards security and hard money, and it only recently announced that it would be providing an upgrade after several years, whereas other projects such as Ethereum and Cardano (ADA) have been implementing upgrades consistently.
Ethereum may be a relatively much younger network, but this has not stopped it from growing at a rapid rate. For context, ETH had increased by 856% since the previous year, while BTC only increased by 261%.