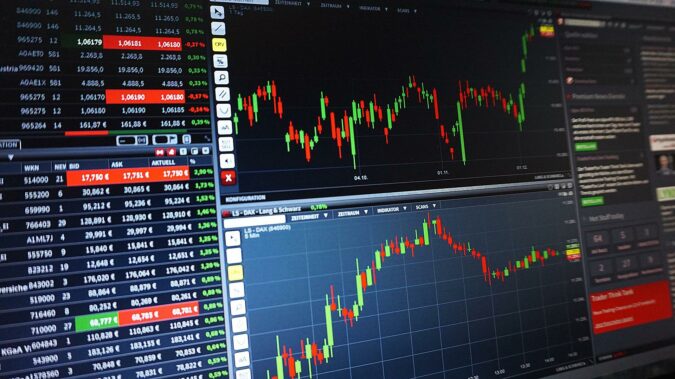 WonderFi Technologies is a cryptocurrency services organization that has been preparing to go public for a while now. It seems that the efforts of the enterprise have finally bore fruit as the Toronto Stock Exchange has recently issued a conditioned approval to greenlit the listing of the firm. The company has shared the news with considerable glee and excitement.
With its listing, WonderFi would be able to enter the ranks of the biggest cryptocurrency organizations in the world, like Voyager, Galaxy Digital, and Hut 8, to name a few. WonderFi Technologies is opting for a listing on the biggest stock exchange market operating in Canada. The CEO of WonderFi recently issued a public statement regarding the latest transition.
WonderFi Works Hard to Get its Listing Approval
Ben Samaroo is the Chief Executive Officer of WonderFi, who recently claimed that the firm has been working hard to get its listing approval. He also shared that the company is determined to ensure easy, reliable, secure, and efficient access to digital currency solutions for its consumers. He pointed out that public listing will help the organization to expand its operations.
Samaroo claimed that by getting a listed ranking on the Toronto Exchange, the organization would have access to a greater liquidity pool, and it could also increase its market reach to retail consumers in remote locations in the country. He also pointed out that the firm has big plans to collaborate with institutional entities as a third-party services provider. He pointed out that the existing shareholders of the firm will not have to conduct a certificate swap or deal with the ticker changes like CUSIP of common shares.
WonderFi CEO clarified that the ticker for the stocks of the company on TSX would remain the same as before, i.e., WNDR. It is worth noting that in the United States, the company is listed under a WONDF ticker. Meanwhile, in Germany, the company has a listing under the ticker A3C166 on Frankfurt Exchange. The company also clarified that the finalization of the listing process would conclude after a meeting of the company executives.
The company is going to get delisted from the NEO Exchange as a tech stock. The process will become official once the listing documents are issued by the TSX committee members. It is worth noting that TSX authorities are also planning to issue two additional warrants, namely WNDR.WT.A and WNDR.WT.B for the listing option.