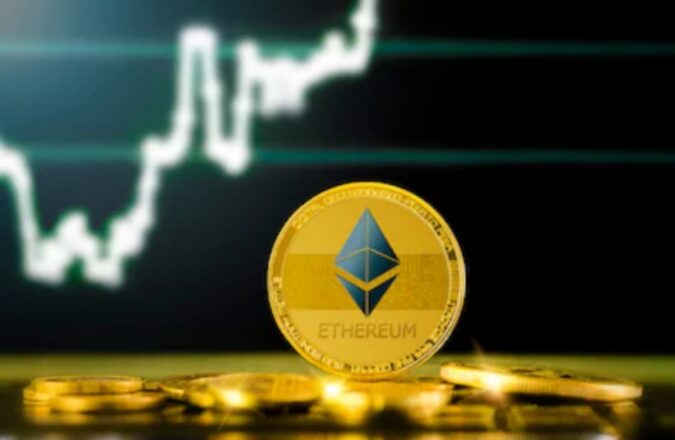 The price rally of Ethereum has been quite faster though it is trading below $2,500 after the recovery from the crash. The interesting part of the matter is that the volume of the Ethereum options has risen past that of BTC a number of times in a row. According to the data released by Skew, the volume of the options has been reducing consistently since the 24th of May and has been perpetually less than $500 million.
Since the volatility realized and implied for about three months is at 7%, it has still been above the mean from March – April. This particular metric can be used to support the narrative of the long-term bull run of Ethereum.
However, it has been exciting to see the exchange volumes of ETH rising past that of BTC consistently. In addition, the narrative of the shortage of supply has engulfed the audience and demand for some time now. This narrative-tagged flippening has been very instrumental to the growth of Ethereum as an important asset economically. While the new updates and latest development on the Ethereum network have made popular the flipping narrative, these very instances are quite common.
However, there might be a shift in focus in the long term from this particular narrative to a primary strength and populated network activity irrespective of the competition that faced Ethereum from the L2 scaling solutions.
According to the data from Skew, the options volume of Bitcoin has reduced tremendously below the level of that of Ethereum a number of times this week. The reduction in the volume of the options is quite consistent with the reducing demand all across the exchanges. This includes the drop in the inflow of investment and the drop in the volume of trades across the exchanges.
As for BTC, with the reduction in the dominance of BTC below 45%, the price rally is majorly focused on the alts such as ETH, DeFi tokens, and the non-fungible tokens marketplace projects. The large HODLers and whale wallets are resistant to the selling pressure. Crypto addresses that have 100 to 10,000 BTCs have accumulated more than 30,000 BTCs approximately in the previous week, and the factor has driven the price over the $36,000 level.
Though currently, the exchange volume of Ethereum has exceeded past that of BTC, it is possible the flippening theory may not happen anytime soon with the imminent bullish narrative.