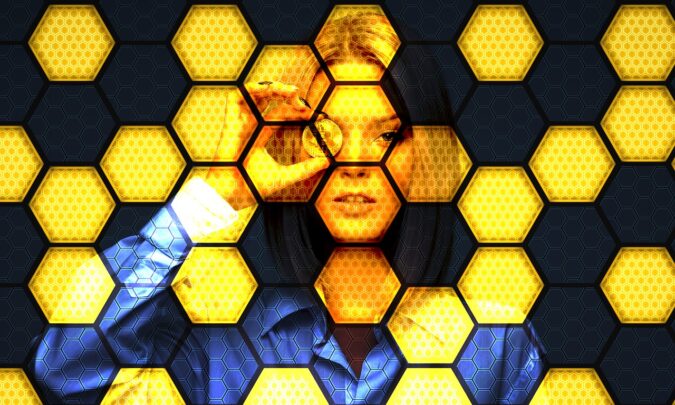 Since the start of 2021, the cryptocurrency industry has been experiencing a high time and its growth is constantly reaching new heights. With time, the entire cryptocurrency industry has grown bigger and has been adopted by mainstream institutions.
Out of all the sectors and fields within the cryptocurrency industry, the non-fungible token (NFT) industry is one of the highest performing spaces. The non-fungible token (NFT) has gained tremendous growth and adoption from private as well as mainstream institutions.
Within the non-fungible token (NFT) sector, the digital artwork NFT sector has gained tremendous growth and success. Similar to the entire cryptocurrency sector, the digital NFT sector was also virtual and digital.
However, the digital artwork NFT sector has managed to gain a lot of adoption even in the real world. The digital artwork NFT sector is not only adopted by the digital artwork collectors. Even real-world artwork collectors have started getting their hands on digital artwork NFTs.
At present, the largest real-world digital artwork NFT facilities are Sotheby's Auction House and Kristie's Auction House. Both auction houses are the attraction points for the highest bidders and collectors. In a matter of six months, both auction houses have gained tremendous following even from the digital world bidders.
Recently, Sotheby's Auction House has shared some very promising results in regards to the participation level of the bidders. The auction house reported that it is observing that a great number of bidders are moving towards the platform.
They are observing that many bidders are new to their platform, and they are participating in bids for digital artworks based on NFTs. The recent data shared by Sotheby's has revealed that more than 75% of the bidders are new to the auction house.
Sotheby's Auction House has also revealed that more than 80% of the total bidders in its recent auction were new to the platform. This means that adopting the NFT auctions has worked like a charm for Sotheby's Auction House.
The Sotheby's Auction House is one of the oldest and currently the top auction house in the entire world. The auction house reportedly launched back in 1744 and has been around since then.
For the recent auction, Sotheby's Auction House has revealed that it has set a new record for the highest bid amount for a single CryptoPunk NFT. The auction house has revealed that the name of the particular NFT is CryptoPunk #7523. The NFT has been sold for a whopping $11.8 million and saw an extremely high number of bidders.
CryptoPunk NFT is an extremely rare collectible, as only 9 have been developed by Larva Labs, which are based on Aliens. The highest bidder who was able to lock the deal was Shalom Mackenzie.