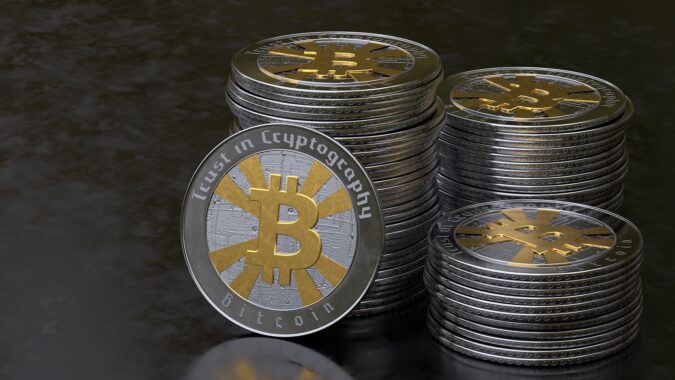 As per the latest reports, Jackson, a city in the state of Tennessee, United States is planning to come up with a new kind of use for Bitcoin. Jackson City is now among the cities in the United States that are aiming to dive into and explore the possibilities of adopting cryptocurrencies.
The report suggests that Jackson is now looking forward to adopting cryptocurrencies and the first cryptocurrency it is aiming to adopt is Bitcoin (BTC). According to the city's administration, the adoption of Bitcoin would be for the payments of property tax.
Scott Conger, Mayor at Jackson has made an announcement on Thursday, July 22, in regards to adopting Bitcoin. He stated that the Jackson task force working on the blockchain technology has now started exploring more for adopting Bitcoin for payments.
He added that for now, their aim is to introduce the Bitcoin payments utility for the payment of property tax. Following the announcement from Conger, it is hoped that the ability for the citizens of Jackson to pay property tax in Bitcoin would soon be introduced.
The task force exploring different options around Bitcoin adoption would also be working on introducing newer options for the citizens in Jackson. As per Conger, the task force is also working to introduce a Bitcoin purchase system for the employees in the city.
Once the system is introduced, the employees in Jackson would be able to purchase a small amount of Bitcoin, eventually converting a smaller part of their salaries into digital assets.
The employees would be allowed to avail this option, which would be apart from their regular salary conversions. They would be able to even convert their savings into Bitcoin at regular intervals.
The employees would also have the benefit of dollar-cost average Bitcoin. The dollar-cost average Bitcoin is considered the most reliable and one of the best strategies adopted by the users for the accumulation of Bitcoin.
It was just recently when the entire Twitter community saw Conger talk about the current problems in the United States. He boasted that the United States dollar's devaluation as well as the inflation that is going on in the country. In his Tweets, Conger claimed that the only possible solution to this major problem for the country was the adoption of Bitcoin.
He stated that Bitcoin currently has the potential of making sure that the current economy of the country gets a boost. If the country wants to fight off inflation and the USD devaluation then it needs to invest heavily in Bitcoin.
Jackson Mayor is not the only person who believes in the power of Bitcoin. The Miami Mayor from Florida was the first person to adopt Bitcoin in the entire United States as a solution for inflation.