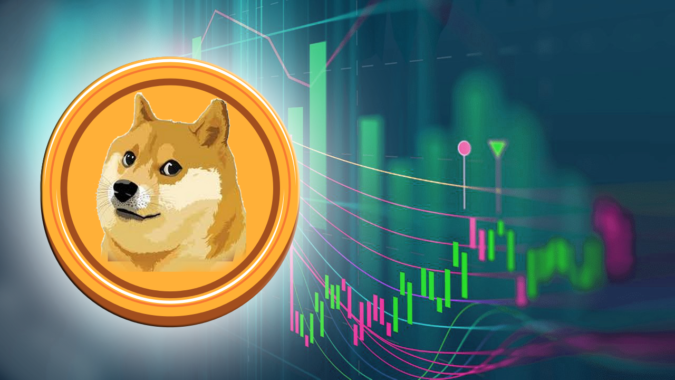 Ever since the Shiba Inu coin was launched, it's a self-proclaimed Dogecoin killer. That's because of the similarities between both cryptocurrencies. For instance, both are based on the cute Japanese dog breed, called Shiba Inu and are memecoins. However, Dogecoin is much older and was founded by a pair of software engineers trying to get a laugh out of the crypto concept. However, little did they know that their joke currency would take off to become the tenth biggest one in the market.
Dogecoin has enjoyed a lucrative position in the crypto market as of late. It's mostly thanks to a strong Reddit-based backing of memers. Not to mention, support from Tesla conglomerate Elon Musk, who is an outspoken crypto proponent and Dogecoin fan. It only takes a tweet from Elon Musk to cause crypto prices to dip or surge.
But now, it looks like Dogecoin has to face off against the shiny new Shiba Inu coin for its position as tenth biggest cryptocurrency. It's all because a barrage of retail traders are boosting the cryptocurrency, pushing it to new levels of popularity.
The Shiba Inu coin is enjoying quite a rally period as supporters on Twitter are causing the hashtag #SHIBarmy to trend. They're cheering for the Ethereum-based cryptocurrency as it closes down on the gap between Dogecoin. And soon enough, the coin managed to take up the spot, according to rankings on one site.
On CoinGecko, the charts showed that Shiba Inu moved to ninth place as it raced past Dogecoin as well as USD coin. Now, it holds a market cap of a whopping $33 billion. However, the data on CoinMarketCap showed that SHIB was still around $6 billion short of moving past the two cryptocurrencies.
In just the past week, Shiba Inu coin has achieved a showstopper rally period, reaching highs of 133 percent based on data by CoinMarketCap. Much of the rally high came on Wednesday when it gained by 38 percent, which boosted its price to $0.0000657 in New York around noon.
 Enthusiasm from investors also surged after thousands of retail traders, fans of Shiba Inu coin, reached out to Robinhood. Their demand was that the commission-free investing platform adds the new cryptocurrency to their roster.
In an attempt to get Robinhood to listen, fans of the coin signed an online petition on change.org. Over 340,000 people signed it but according to CEO of Robinhood, Vlad Tenev, it's not going to happen. He explained that the company is currently satisfied with their earnings from the current lineup of coins and still waiting for the regulatory green light. If SHIB manages to get a spot among Robinhood's lineup of coins, it could potentially dethrone many other coins, considering its following.