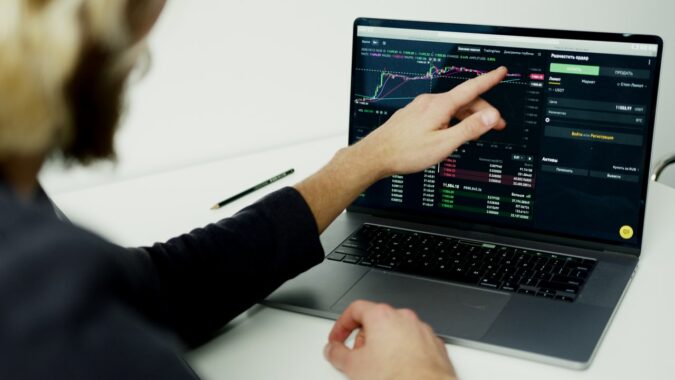 Robinhood releases its prospectus for IPO showing that about 10 million users traded and transacted more than US$ 88 Billion worth of cryptocurrencies during the Q1 period of 2021. Apart from massive crypto volume, the trading platform held digital assets worth roughly US$ 12 Billion in its possession during the same period. Most trade crypto-asset turned out to be Dogecoin at Robinhood.
A preliminary prospectus report has been submitted by Robinhood before the US Securities & Exchange Commission for the purposes of IPOs. In the prospectus, Robinhood has shown "crypto trading" as one of the services that the platform does. However, all crypto trading is done through a separate entity owned and controlled by Robinhood Markets Inc. namely Robinhood Crypto LLC.
It was further pointed out by Robinhood that the trading platform of the company is commission-free. If anyone is buying or selling any cryptocurrency, then there is no fee charged by Robinhood Crypto LLC.
It was in 2018 when Robinhood Markets Inc. started rendering crypto trade and related services. From the start of crypto trading services, the platform allowed crypto trading in only 7 major cryptocurrencies of the world. These cryptocurrencies included Bitcoin, Litecoin, Dogecoin, Ethereum, Bitcoin Cash, Ethereum Classic, and Bitcoin SV.
The trading platform also revealed that there was a 23-fold increase in the crypto business of the firm. Robinhood told that from 1st January 2021 till 31st March 2021, it had in possession digital assets worth roughly US$ 11.60 Billion. Resultantly, Robinhood's total revenue generation from its crypto trading business makes a total of 17% of the entire revenue collection.
Robinhood has noticed that there is an increased interest of crypto traders towards Robinhood's crypto trading platform. The trading platform is hopeful that in the coming years it would be able to facilitate a further significant number of crypto traders.
The firm also suggested that the major revenue collection from the crypto business was related to a particular cryptocurrency. It said that surprisingly, the most revenue collection was done on the basis of trading of Dogecoin – the meme coin. It was revealed that at least 34% of crypto revenue belonged to Dogecoin while the rest was comprised of over 6 major cryptocurrencies of the world.
Robinhood is safely now the world's biggest zero commission-based online trading platform. The platform provides investment and trade opportunities in every tradable asset, including crypto. However, crypto's integration only came in 2018. Those who had only dreamt that they could ever become a trader, are now enjoying their careers as traders because of Robinhood. It is one of the kind trading platforms whose popularity has grown so quickly.
For the time being, Robinhood has been able to expand its trading arms into 46 states of America including Washington as well.