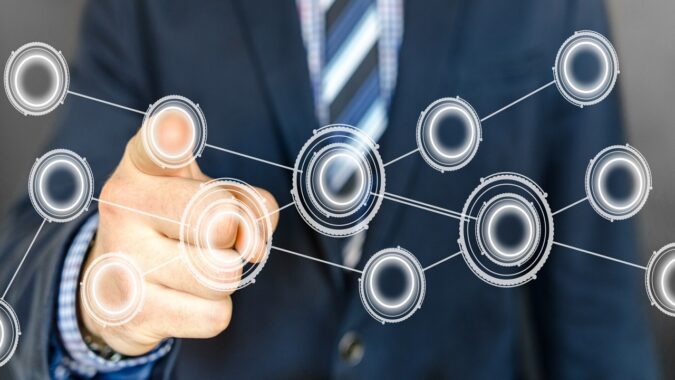 Mike Novogratz is the name you should know if you are thinking about launching your own crypto-based venture. He likes cryptocurrencies, and his liking for the industry goes beyond just a gesture of appreciation. He invests—in fact, he invests big time in cryptocurrencies and other similar ventures launched around the world.
Recently, he has backed Republic Realm by investing in the early funding rounds of the company and made the owners of the venture happy. Galaxy Interactive is a Novogratz firm that strictly invests in new ideas and business startups.
Republic Realm has created a virtual world full of empty space. Yes, the company is all about building a world in the virtual space and then populating it with all the bells and whistles of the real world. The virtual world, which the company has aptly named Decentraland, will consist of various buildings, institutes, roads, etc., and allow people to attend events, visit shops and stores within the virtual world.
Republic Realm is serious with its intents, and you can see that from its latest buying of a piece of land that cost is more than $900,000. To fund its virtual venture, the company can accept your investments in many forms, including but not limited to NFTs and digital assets.
If you like the idea of what this company is doing, you are thinking like Novogratz, who became a key member of the early round of funding that came in the direction of Republic Realm. The developers and founders of the venture are happy that a billionaire, especially one who quit his previous job to invest in cryptocurrencies, has put his trust in their endeavors.
Does the idea of owning a shop or a piece of land in the virtual world intrigue you? Do you have a few digital coins that you think could help this new venture become a successful business in the future? Perhaps, it is time for you to side with Mr. Novogratz and appreciates the idea. You could always use the digital coins in your wallet to help a new business.
Mr. Novogratz has proven to be one of the top proponents of cryptocurrency and blockchain technology ever since 2020. He is among those who had been monitoring and observing cryptocurrency and blockchain technology for quite a while.
He has observed the markets enough to know that the industry and the technology it offers would go on to achieve new milestones in technological advancements. If you are willing to become a pioneer in the cryptocurrency and blockchain industry, then it is the right time to do it before it gets too late.