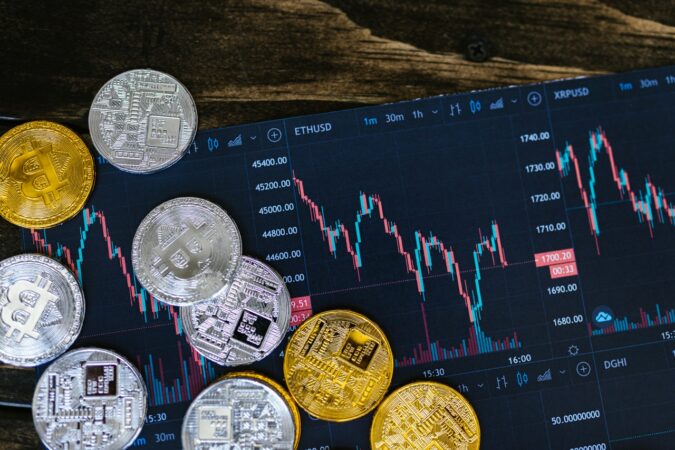 The global crypto market was up until 16th November 2021, when a massive wave of correction swept away the gains of lead cryptocurrencies. The top losers of the correction were in fact the lead crypto coins of the world i.e. Bitcoin Ethereum.
In the past week, Bitcoin broke its ever best price when it ranged above US$ 67,000. Similarly, Ethereum too had a bulls-eye and went across the value of US$ 4,000. The week however closed on a high note, however, everything changed on 16th November 2021 and the crypto market turned upside down. It was a massive shift from rather consistent progress, which resulted in the massive value reduction for Bitcoin and Ethereum. Both are currently the world's highly valued virtual assets and their gains are remarkable in terms of profits.
According to experts, the reduction has been caused due to a massive correction that is going on within the global crypto economy. Due to the correction, Bitcoin's value dropped below the 60K value and eventually traded at US$ 58,661. Similarly, the Ethereum coin has dropped to its cheapest level within this month.
If one examines the average decrease caused by Bitcoin and Ethereum, then there was an 8.2% reduction for Bitcoin and 10% for Ethereum. In addition, the global crypto economy too has reduced by at least 10% causing. Some people were expecting that the reduction will trigger within this month. They believed that it is quite usual that the crypto-economy runs strongly for a certain time and then crashes for a short break. Crypto experts declare such an event necessary which occurs as if cryptocurrencies are building momentum for the next turn.
However, there are experts, who disregard the argument that the crypto market is building up momentum and for which a pause was inevitable. Instead, they are raising claims that the incorporation of tax reporting requirements had adversely impacted the global crypto market. They had been suggesting that the Infrastructure Bill passed by Biden is the real reason behind the shrinking of the crypto-economy recently.
Luckily, after a short pause, Bitcoin, as well as Ethereum, started to regain their lost gains. At present, Bitcoin's value is above US$ 60,000 while Ethereum's value is US$ 4,261.