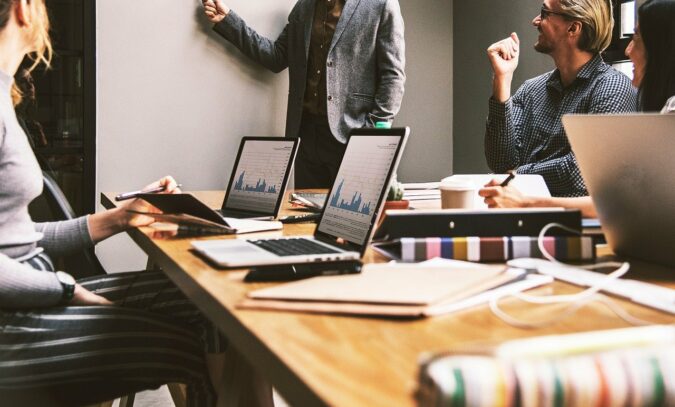 Cryptocurrencies are easily the hottest asset that you can find right now. Not only has it proven to be an incredible asset to invest in, but it has also proven to be a comparative currency to most other fiat currencies. And as more and more people make their way to invest in these assets, companies are also looking to better get with the times and offer customers competitive crypto integration.
Even various celebrities and influencers on the market have a very difficult time keeping their hands out of cryptocurrencies. Various celebrities came out as crypto investors, with the most recent one being Tim Cook.
The CEO of Apple said in a conference that he has in fact invested in cryptocurrencies over the years. The seemingly small news happened to take the internet by storm, as most people were surprised to hear that the CEO of Apple even invested in cryptocurrencies. And when pressed on to further elaborate which coin he had invested in, he had refused to comment.
It seems that Tim Cook has been learning from Elon Musk when it comes to using the crypto market to drum up noise. But unlike the Dogefather, Cook did not mention the coin that he had put money into cryptocurrencies.
He mentioned that he's been interested in the rise of cryptocurrency and including it in his personal portfolio. At Tuesday's New York Times' Dealbook Conference, he did talk about how the crypto domain is something the experts at Apple are considering. He clarified that the corporation has no plans to incorporate crypto as a means of payment. Similarly, he talked about how it's not likely that Apple will come up with a crypto product anytime soon.
But while Apple isn't venturing into the crypto domain, some banks have embraced it. In fact, many major Wall Street banks are trying to cash in the trend while they still can. This explains the rise of banks offering cryptocurrency options and crypto-based investment options for portfolios. Similarly, the New York Stock Exchange has listed the first-ever Bitcoin Futures exchange-traded fund. This will provide cautious investors with an exciting opportunity to 'invest' in the crypto industry without necessarily purchasing tokens.
But it's also easy to understand the lack of transparency and high volatility in the industry. Much of the crypto market is still unregulated. Recently, Gary Gensler, the new chairman of the US SEC, called the industry the wild west of the financial world.
At the virtual conference that was held on Tuesday, Tim Cook spoke about a variety of issues. Besides cryptocurrency and his personal portfolio, he talked about augmented reality and the latest controversy surrounding their app store.