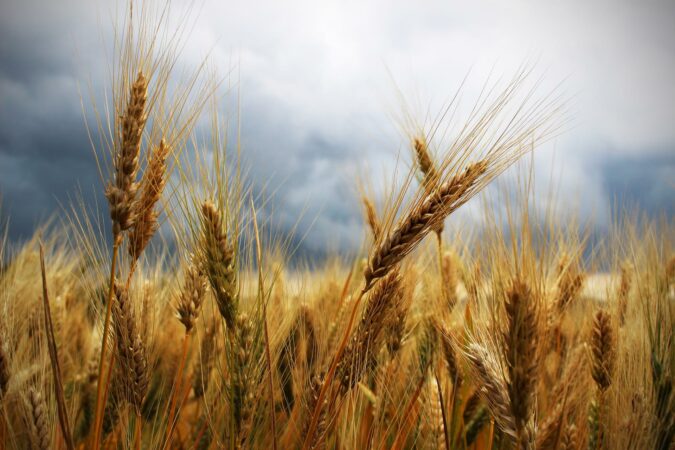 The government of India has decided to implement an urgent ban on all wheat exports marking adding it to the prohibited list of trade goods.
The main reason behind the step is the arrival of unexpectedly hot weather this year that resulted in a smaller yield of the crops. Last month, temperatures were recorded at their highest in years.
Furthermore, the country is trying to make ends meet while dealing with trade restrictions on Russia. The decision of the Indian government received a massive backlash from the seven countries alliance called G7.
The seven industrialized nations arranged a meeting in Germany recently to address the issue and claimed that such policies could potentially increase the inflationary pressure for various commodities in the international market.
India Faces Backlash due to Trade Relations with Russia
At present, NATO countries, the USA, and the UK are increasing pressure on the Indian government to sever their trade connections with Russia to curb the Ukraine war.
However, considering the financial resources of India, trading with Russia is a healthy solution for the country. Meanwhile, addressing the wheat shortage in the market, German agricultural minister Cem Ozdemir suggested that closing off-trade markets are not the right way to deal with the ongoing situation.
The very reason for the wheat shortage is a result of stringent western sanctions that contributes 12% of the total global supply for the commodity.
Meanwhile, the government of India has claimed that there are other reasons for the shortage of wheat production this year, including factors like famine, political instability, and even lack of fertilizers. Citing the same reasons, another South Asian economy Indonesia has halted the export of palm oil in the international markets.
The Indian government has decided to take a stand on the matter of wheat export exodus. Commerce Secretary BVR Subrahmanyam claimed that the government is trying to avoid creating a situation for the country where traders start to hoard wheat and raise prices taking advantage of the shortage. India is the second-largest wheat exporter in the world after Russia.
On the other hand, the Indian government is also planning to send a trade delegation to other nations like Algeria, Lebanon, Vietnam, Thailand, Tunisia, Turkey, and Morocco to look for alternative wheat export options.
Piyush Goyal, the commerce and industry minister, recently told the media that the nation's farmers had taken care of the global wheat requirements whenever there is a shortage.