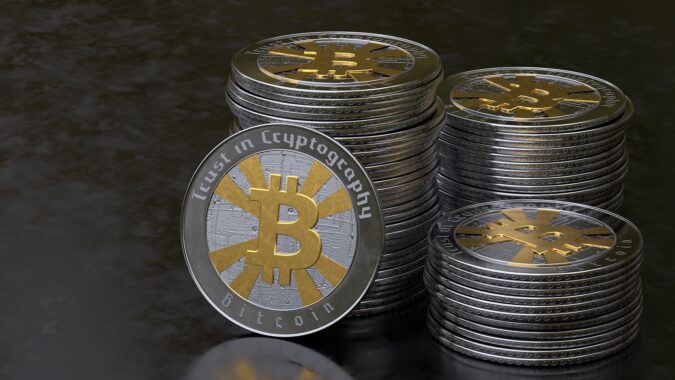 Bitcoin prices fell as low as $26K during the ongoing week. However, since then, the flagship crypto market value has been reinstated to $29K. There are still some predictions in the market postulating that the Bitcoin dip can mature to reach as low as $20K per unit.
Despite all the negative projections and the ominous premonitions around the upcoming recession, the big wallets have kept increasing their Bitcoin reserves.
The UST de-peg that set off a tantalizing wave of FUD across the cryptocurrency market also reflects on the declining price tag of Bitcoin. Under these circumstances, many investors fear that the other stablecoin projects are going to go under just like UST.
With incidences like USDT retracing to $0.95, the market sentiment is turning from orange to the red zone.
Santiment is a cryptocurrency market analytics service that takes into account the prevalent trends by quantifying the sentiment among the crypto community. Taking a knee to the increasing pressure from the market FUD, Bitcoin prices are now more than a 50% distance from its ATH.
At the same time, the Bitcoin whales that seem to be unwary of the ongoing cascading trends are now happily busy filling their pockets with more of the top coin.
Santiment statistics postulate that Bitcoin whales started to show an increase in accumulation starting from the $30K mark. The report also suggested that after the recent Bitcoin crash, the largest number of purchases happened in Bitcoin since January, totalling $100K.
The firm further reported that the number of Bitcoin transactions between addresses reached 300k per day in the past week.
Investors to Invest in Other Crypto Investment Options like Ethereum
On account of the more than half dominance rate of Bitcoin to the total market cap of the cryptocurrency market, most other tokens also experience a price crash in line with Bitcoin. Likewise, the Whale investors are also showing an increasing interest in Ethereum token with a $1 million intraday transaction volume.
CryptoQuant report suggests that Bitcoin acquisition rates among whales are the highest in 4.5 years. Meanwhile, there are investors like IT Tech on Twitter who claim that such a trend can set off a big sell-off in case of another massive price drop where the long-term investors would start selling in a panic state.
Under such circumstances, the LTHs who invested in Bitcoin years ago could afford to keep holding their tokens until $13K.