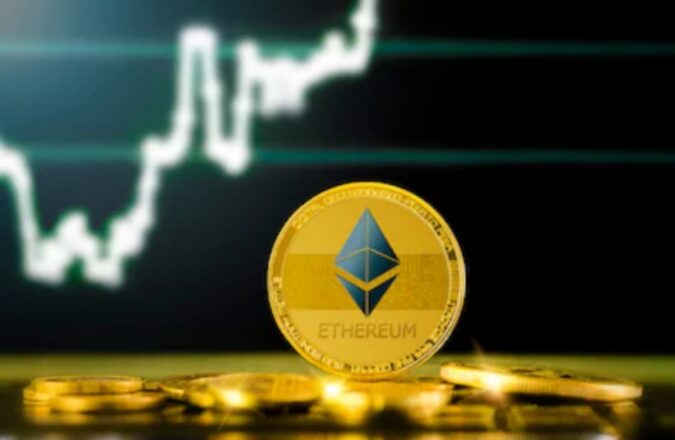 It has finally happened. Ethereum, the 2nd largest cryptocurrency in the entire world in terms of market capitalization, has broken through the $4,000 price mark for the very first time in its history. This is a ground-breaking and game-changing milestone, and it is a further indication that investors may very well be moving away from the flagship cryptocurrency, Bitcoin, and towards Ether.
Ethereum is the biggest altcoin and is currently trading at $4,132 as of the time of this writing, which is a 4.9% increase since yesterday. Its current overall market cap is $478,496,530,872. In terms of percentage, ETH has increased by above 460% from the year to date.
JPMorgan Chase to be overtaken by ETH soon
In addition to its new all-time high, Ethereum now has the capacity to surpass one of the biggest banks in the entire world, JPMorgan Chase and Co., for the very 1st time.
This is because, as aforementioned, the current market capitalization for Ether has nearly reached $479 million, which means that surpassing JPMorgan Chase may be a very real possibility in the near future. As of right now, JPMorgan Chase is worth close to $488 billion following the recent Friday close.
In related news, the futures contracts for CME Group, which had been previously tied to ETH, had managed to trigger a 'limit up' stoppage prior to opening with $400 as a gap. The futures exchange based in Chicago had the product be rolled out a few months ago at the beginning of February 2021, around the time when ETH had been trading at about $1,750.
BTC falls behind
Of course, it is difficult to talk about Ethereum without mentioning the only cryptocurrency that is ranked higher than it, Bitcoin (BTC).
As Ether consistently rises, Bitcoin continues to struggle, as the $60,000 mark remains out of reach for the moment. Furthermore, Bitcoin's dominance in the market has decreased to about 44%, hardly ideal for BTC investors and holders. Even Dogecoin (DOGE), which many consider to be a joke, has managed to outperform Bitcoin, which has sent alarm bells ringing for many and has led numerous investors to actively consider the possibility of leaving Bitcoin in favour of other more successful altcoins.
It is certainly an interesting and exciting time to be involved in cryptocurrency, as the industry's overall market capitalization has now reached $2.5 trillion, and the market is actually worth more now than even that of Apple.