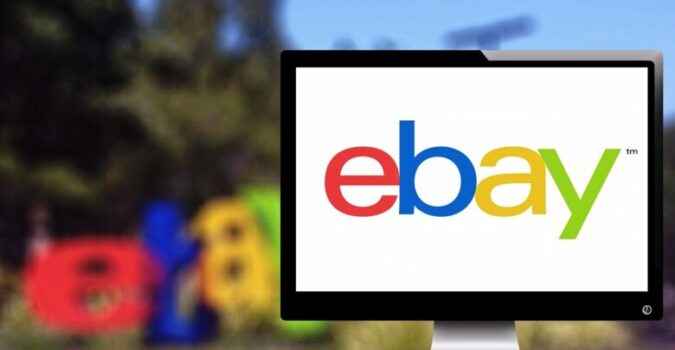 Is it possible for eBay to accept cryptocurrencies on goods in the coming months? The recent moves by the company have set many people analyzing as it unveiled digital wallets.
Crypto Payments and Digital Wallets
During eBay's Investor Day for 2022, it launched its first-ever electronic wallet for investors to see as they pushed the idea that payments in cryptocurrencies might be on the horizon. The company went ahead to state that the wallet is set to be fully launched for use in the second quarter of this year, and it is going to be packed with several features for its users.
eBay's CEO Jamie Iannone said the company sees an incredible and compelling growth opportunity in the cryptocurrency market, and it believes that such opportunity holds an opportunity for the company to win by sharpening its focus and keeping track with value creation through a technologically-led reinventing of eBay.
A demo of the digital wallet was shown to investors in a slide show, but it was yet another indicator that the leading eCommerce company is on the verge of adopting cryptocurrencies in payment for orders. eBay has already given permission to the sales of NFTs on its site, encouraged by the rapidly increasing interest in the NFT space since 2021. Back then, a spokesman for the company said that eBay was very excited over the potential capabilities of collectibles that are driven by blockchains and the trust and authenticity they bring to the table, the two factors which are essential parts of the digital world. 
eBay hopes that the launch of the digital wallet will push its revenue up by between 5% to 6% in 2023. The company's stock has dropped by more than 1% after enjoying a little rally since it announced the digital wallet and possible cryptocurrency adoption. 
The company stated further that customers using its digital wallet could use gains made from their sales to purchase their next set of items without hassle.
The Continuous Rise of Institutional Adoption of Cryptocurrencies
The institutional and formal adoption of cryptocurrencies has been increasing at a rapid rate. The market is yet to recover from Stripe's foray into the sector with a wide range of products for all kinds of crypto-centered businesses. In 2021, Twitter unveiled a feature that made it possible for users to give tips in Bitcoin, and this year, it came up with a service to authenticate NFTs for users. There are reports that suggest Facebook and Instagram are considering launching an NFT trading platform.
Analysts believe that the adoption of cryptocurrencies by institutions is yet at a very early stage despite the number of funds getting into it. There are many more institutions not adopting it mainly because of unclear regulations.