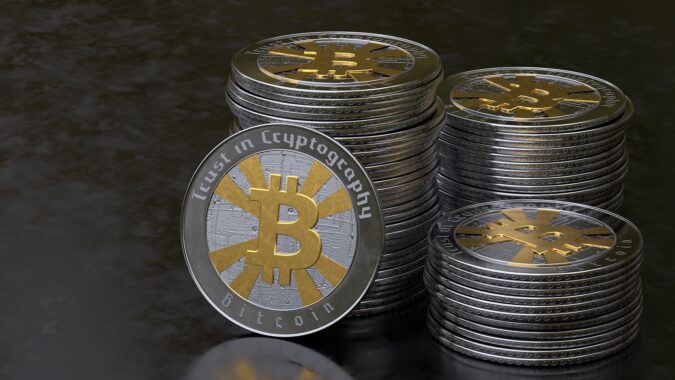 A huge sum of money in Bitcoin has been transferred for a supposed "sleeping" Bitcoin which had been lying dormant for about 11 years. Cryptocurrencies have been very volatile in the digital asset space since war broke out between Russia and Ukraine, as there are daily concerns over what the future holds for the global economy and fiat currencies.
Bitcoin price hit the roofs on Thursday at $42,592 following two days of fall to $38,300. The price, however, returned to $38,000 late on Thursday after some optimism and continued trading. 
Amid the market's volatility and price crash, an old-timer Bitcoin whale from 2010 decided to transfer a significant amount of Bitcoin. The word "Whale" is used to refer to any entity, individual or corporate, that holds a huge amount of a particular digital token or cryptocurrency.
An Arousal from Deep Sleep
The address has been tracked as "17QBW," where about 489.091 BTC worth almost $17 million was transferred. The blockchain detected the transfer of the fund when it was carried out at the block height of 726,641, spotted by Btcparser.com on the 10th of March.
It is said that up to 5,111 BTC were run by the address where the transfer came from. Up to 1,000 BTC have been sent from the same address between the 6th of September 2010 and the 12th of July 2011.
Although the latter 429 BTC that were transferred on the 10th of March were first received at the same period as the other 510.91 BTC, it communicates that the owner held out for over a decade to transfer the 429 BTC, that was spent on Halloween day, 31st of October, 2010. 
With the Aid of SHIB, ETH Whales are in Possession of the Second Largest Stakes in Crypto
Although it started as a joke and is commonly called a meme coin, Shiba Inu keeps creating significant impacts in the crypto world regularly. At the close of last year, Shiba's users had gone beyond the one million users target, and in the previous couple of months, the platform has gained more than 200,000 new users.
The amount of transactions on the Shiba platform is worth over $100,000, and it continually breaks new records for itself, as reported by IntoTheBook. On the 9th of February, the indices reached a mark of $389.89 million in total revenue. According to reports, this amounts to an estimated 81% of the whole volume of transactions on the blockchain.
SHIB is presently the second-largest holding by Ethereum whales in the crypto space.