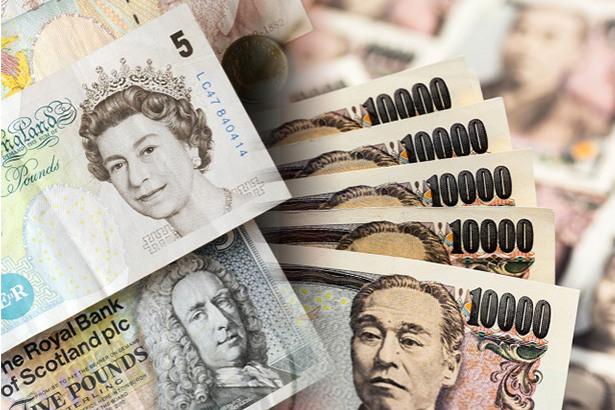 Import Depend Japan Feels the Heat of War
The GBP/JPY currency pair is trying hard to find its way to higher heights after the last trading sessions of the outgone week. Increasing prices of various commodities such as grains, crude oil, and metals are beginning to harm fiscal deficits in Japan. 
The currency pair is presently hustling in the vicinity of 153.50 in the midst of a wider sell-off the Japanese yen is experiencing.
GBP/JPY price chart. Source TradingView
The several sanctions imposed on Russia by Western countries have affected oil prices and pushed them higher, which in turn drove the price of food items and their associated products, as well as the price of metal and energy, higher.
Japan leads when it comes to the importation of most of these commodities, and the leading Asian economy is importing all at expensive exchange rates to the US dollar, a situation which is forcing investors to drop the Japanese yen in favor of other safe-haven assets. It should be noted that Japan ranks as the number five consumer of crude oil on the global index. The rapidly increasing outflow in the country's revenue is posing a dangerous threat of deeper fiscal deficits in the Japanese economy in the coming days.
The Bank of England and Rapid Interests
Whereas the Bank of England is gearing up to have its third interest rate increase of 25 basis points on Thursday as the bank holds another monetary policy meeting. The Bank of England has increased its interest rates twice in quick succession previously, first in December and then in February. 
The Bank of England had given a forecast that the inflation rate in the United Kingdom was going to reach a peak at almost 7.25% in April when energy costs for households are scheduled to increase by more than 50% in the period before the Ukraine crisis began. It is speculated that inflation will possibly go beyond the initial projections after the Ukraine crisis comes to an end. And the Bank of England might be forced to resort to more extensions in their benchmark interest rates.
The Bank of England will not just publish its new interest rates, but the Bank of Japan is also scheduled to make public its new monetary policy statement on Friday. The various power play set ahead in the week will possibly maintain the volatility of the assets and others pegged to them, along with hopes of positive changes in the trend.