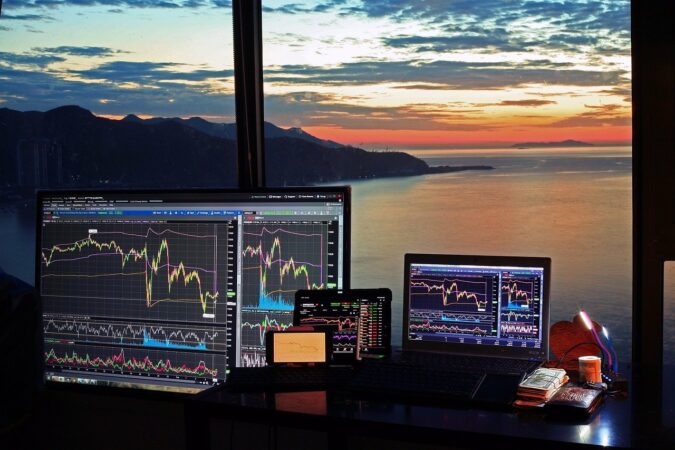 Katie Haun, the ex-federal prosecutor has said that crypto trading and use of crypto as means of financials are just two aspects of crypto, however, there are multifarious use cases of crypto and therefore covering the two aspects in the regulation will not be enough. She further disregarded the concept that crypto is some kind of "Wild West" but insisted that the crypto industry requires massive clarity. Denies the argument that crypto community does not want any regulation to be put in place altogether.
A conference was organized by CNBC under the title "Delivering Alpha", which was held on 27th September 2021. Amongst the participants of the conference, there was Katie Haun, the ex-federal prosecutor, who also attended the event. The participants also got the chance to hear what she had to say about virtual currencies and their regulations.
She is currently working with Andreessen Horowitz as one of its partners. She also had the privilege of serving in the Federal Prosecutor's office for more than a decade. During her tenure at the office, she mainly focused on cases involving cybercrimes, financial frauds, and other corporate crimes. She had closely worked the major agencies and regulators of the US like FBI, Treasury and SEC. She was also regarded as the founder of the US's first task force which was established exclusively for cryptocurrencies. She even carried out an investigation against one of the notorious hack namely "Mt. Gox" and identified Silk Road as the prime perpetrator.
Haun commented that crypto usage is not limited to financial applications and trading only. But as regards the regulators, they are only considering financial and trade use cases of crypto. However, there are multifarious use cases of crypto which the regulators have been unable to ascertain due to lack of knowledge. In this situation, if crypto regulation is provided, even then the regulation would not be exclusive. The regulation will only cover the two aspects of crypto usage i.e. financial application and crypto trading. However, the rest of the use cases will remain unregulated.
She then disregarded the concept in which some persons, including Chairman of Securities & Exchange Commission, have regarded crypto as "Wild West". She argued that people suggesting that so far none of the Federal agencies have ever provided any crypto regulation are wrong. She suggested that in 2013, an exclusive crypto guideline was issued by the US Treasury Department. Even though it was difficult at that time as well to comply with the guidelines, yet companies and innovators complied with them.
She also opposed the argued wherein it was said that crypto industry does not want that there should be any regulation at all. She said again this is a wrong assumption. In fact, crypto industry would be more than happy if someone would provide clarity to them.