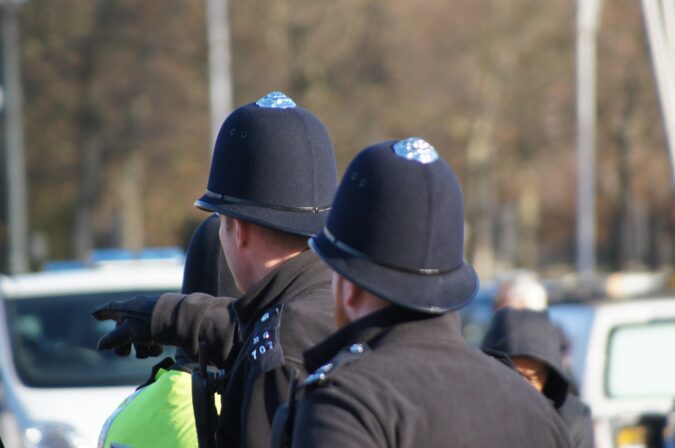 A few detectives from the UK have claimed that they have seized Ethereum worth US$ 22.25 Million which they allege to be connected with a mega cross-border scam. Almost 10 Million Dollars' worth of ETH coins were separately seized which were allegedly comprised in a USB drive. British Police is now trying to contact the country where the scam had initially occurred and whose citizens were victimized by the crypto criminals.
Greater Manchester Police of the UK is claiming to have arrested two individuals connected with an international mega crypto scam. According to the British Police, the arrested persons include a male of 23 years old and his girlfriend of 25 years old. The police are claiming that the arrested individuals were caught on the allegations that they were involved in the crypto scam. At the time of their arrest, they were in possession of a USB drive, which was immediately taken into custody by British Police.
Later on, both the suspected individuals were set free by the UK police with the direction that they cannot leave the country. Both of them have also been warned that they are being sent because the police expect them to cooperate in an investigation. The police claim that it was the Economic Crime Unit that was sent to apprehend the pair. When the USB was examined by the detectives, the detectives found that the USB drive contained Ethereum worth about US$ 10 Million. Other than Ethereum, the USB drive also consisted of other major cryptocurrencies. According to police, they are now in the custody of crypto funds worth approximately US$ 22.25 Million.
It has been claimed by the Police that the pair were operating a crypto fraud scheme across the British borders. The funds belonged to the victims from the countries such as China, the US, Hong Kong, UK, Europe, and Australia, according to British Police. Police are also claiming that the scammers focused on soft targets especially those who were from the middle class. The victims were lured into the trap and asked to deposit their life savings, retirement funds, and salaries, etc.  Particularly, they were fooled by the scammers who showed the victims that they were part of Binance. They named the company "Binance Smart Chain", thereby faking the public with the name "Binance", a genuine crypto platform.
The victims were deceived and then made to pay the funds as an investment. However, all the funds were in fact going into the pockets of the scammers. They were waiting for the right time to exit and it would like hit and run, said British Police.
It has been announced by British Police that the seized funds make up 90% of the funds stolen from the victims of these countries. The police have also revealed that it is in contact with the Governments of these countries. They want to make sure that the funds are given back to their absolute beneficiaries.