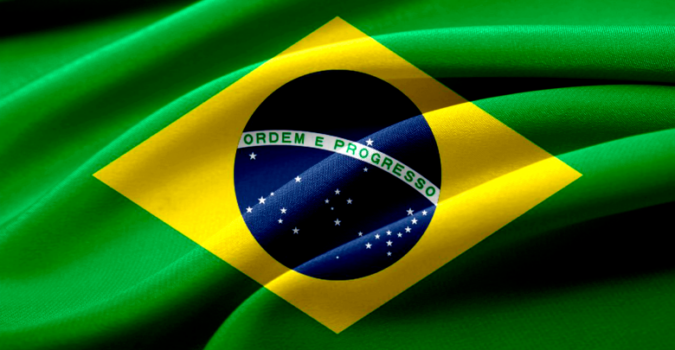 The bank trailblazing the digital revolution in Brazil, Nubank, made an announcement on Wednesday that customers would soon be able to trade Ethereum and Bitcoin on its platform. Nu Holdings, which is Nubank's parent company, is planning an investment in Bitcoin in order to show its confidence in the Bitcoin system.
The bank announced that it is set to invest up to one percent of total cash on its balance sheet in cryptocurrencies. A step no other bank has taken before it.
The platform for the exchange is planned to be provided by Paxos blockchain. The service is going to help the bank with custody services and handle all crypto transactions. In a related statement, Paxos said that it plans to gradually start the product for the bank's clients on Thursday, and by July, every client would be fully integrated into the service.
Concerning the various crypto assets that would be available on the platform, Nubank says it would update them frequently to make more commodities available.  
Not Yet Time for Withdrawals and Deposits of Crypto
Paxos blockchain has said that Nubank's customers would be able to buy and sell available coins on the platform. But at the initial stage, they would not be able to deposit or withdraw any crypto.
There is a rapid increase in the number of Brazilians that have adopted cryptocurrencies. Receita Federal, the country's tax agency, has extensive data on cryptocurrency transactions. Receita claims that Brazilians carried out $11.4 billion worth of transactions in stablecoin between the months of January and November 2021.
The figure released by Nubank amounts to almost thrice the figure of what was sold in the previous year. According to Nubank's website, the only available means for customers to trade Bitcoin was through Exchange-Traded Funds. The ETFs were publicly released by NuInvest, the asset management arm of the group.
In a statement released by Nubank's CEO and co-founder, David Velez, he said that there are no questions about the trend of cryptocurrencies picking up pace across Latin America. He said that the bank has been watching closely while it expects there would be a significant influence of crypto in the region very soon.
The statement went further by adding that the process of trading is still moderately narrow. It might be a result of clients lacking knowledge, and they might not feel secure being part of such an expanding market. Customers might also not be satisfied with the details of the engagement, he added.
Nu Holdings is a Huge Investment
The parent company of Nubank stood as one of the most valued entities in Brazil at the time of going public. But it has lost part of its market value since going public last December and now has its capitalization fallen to about $17.4 billion. Starting out with a market cap of $41.5 billion, the company took the entity of Brazil by storm.
The company is, however, working so hard to get back on its feet and take its place in Latin America. The recent adoption of digital assets is a move in that direction and it would ultimately increase its value.