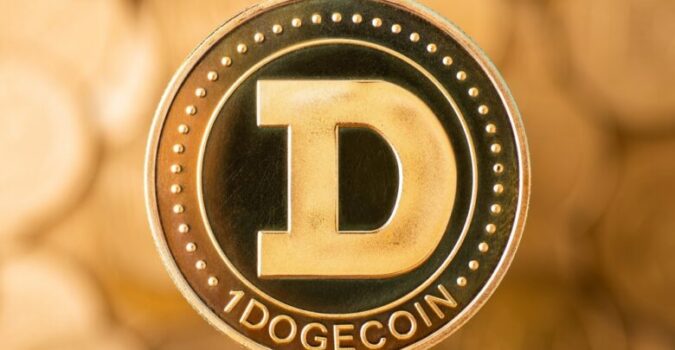 DOGE Ranks Among Top Ten Cryptos Purchased By BSC Whales
A crypto analytic firm, WhaleStats, tweeted that Dogecoin is currently witnessing a massive adoption from 100 largest BSC whales. The enormous buying power of the Whales is strengthening DOGE's price for the next major move.  
The report also added that the likes of $DOGE, $Cake, $DOME and a list of others also made it to the top ten list of cryptos bought by the biggest 100 BSC Whales.
The 24 hours crypto chart revealed that there has been a significant increase in Doge transactions made in large quantities for the past 24 hours. This also depicts that the Doge whales have been busy accumulating the memecoin.
According to a crypto news source, there has been a noticeable increase in the number of large transactions completed by crypto whales and institutional investors in the last 24 hours. The report added that they are either selling off their assets or adding more to their portfolios. Moreso, the estimated sum of all the transactions made so far was valued to be above $100,000.
In addition, the profitability of Dogecoin is still pegged at 53% after breaking through the 50% overhead limit where it was a couple of weeks ago. 
OKX Sets To List New Dogecoin Trading Pair
OKX, one of the world leading crypto exchanges, has revealed the listing of another trading pair of Dogecoin, DOGE/USDC, which will soon be available to traders via the platform's spot trading option.
The crypto firm added that it would commence its DOGE/USDC spot trading before this week ends. The current price of DOGE at the time of press was around $0.0876, showing an increment of about 3.76% in value.
Dogecoin suffered major losses as it dipped significantly in the early weeks of May, reaching a low of $0.065. However, the DOGE has been bullish in the last 72 hours and it recorded a significant increase in price today, reaching a high of $0.088 level. Hence, today is the third consecutive day of maintaining its bullish run. It is currently pegging its strong support at $0.082 level.
A Swiss Luxury Watchmaker Adopts Dogecoin
Report revealed that TAG Heuer has recently announced its partnership with BitPay. The Swiss luxury watchmaker added that its collaboration with the popular crypto payment platform would enable its users to pay for their purchases in cryptocurrencies. Interestingly, Dogecoin is listed among the few acceptable digital assets on the platform.