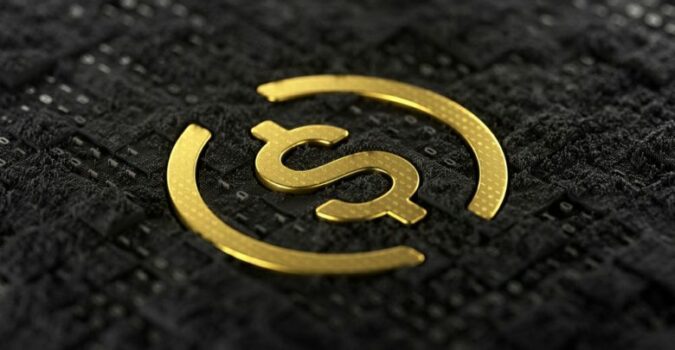 Circle's co-founder and CEO, Jeremy Allaire, made a statement earlier. He said that the USDC would soon have weekly reports on its reserve balances. They want the general public to be aware of their progress. A report from MHA Cayman was also made public by Tether.
Jeremy Allaire Take on the Stablecoin
Tether and Circle are the 2 main stablecoin issuers. They want everyone to know that reserves support their currencies. Recent events have resulted in the most recent promises. For instance, the latest de-pegging of the UST currency.
After the event, Circle released an article titled "How to Be Stable" on 13th May. It noted that USDC reserves have support from cash and short-dated US Treasury bonds. Jeremy Allaire said a week later that the firm would issue weekly USDC assurances. The reports will be on its liquidity and reserves.
Allaire said they're now releasing weekly reports on USDC reserves as agreed upon a week ago. It will also include liquidity activities. He said in the report that they distributed 8.6B USDC. At the same time, they redeemed 6.3B USDC. It led to a 2.3B USDC rise in distribution.
USDC is a terrific product since it is simple to produce and redeem. It integrates with the current global financial system. The outcome is that users can use it as an efficient route to transfer money. They can transfer funds between traditional electronic currencies and digital currencies like Bitcoin.
According to the report, there are 52.9B USDC in circulation, and Circle's reserve is $53B as of 20th May. The USDC has support from $12.8B in cash and $40.2B in short-term US Treasury bonds. USDC accounts for 3.95% of the $1.3T cryptocurrency market. It has seen $3B in worldwide trading volume in the last 24-hours. USDC is the 2nd leading dollar-pegged cryptocurrency.
Tether Released an Assurance Report
Tether released an audit report from MHA Cayman. According to the report, with over $82.42B in total assets, the CRR asset split is true. According to the IESBA Code, MHA Cayman used attestation procedures. Some of which include an ISQC 1, ISAE 3000, and accounting duties.
Tether is now the most valuable stablecoin crypto asset. It has 73.2B USDT in distribution, according to Coingecko's data. The firm's visibility page has $78.4B in total investments in blockchains. Some blockchains are Tron, Omni, EOS, Ethereum, Algorand, and others.
It represents a 5.44% share of the $1.3T cryptocurrency market capitalization. The USDT witnessed $31B in worldwide transaction volume in the past day alone. Indeed, people used USDT to perform 47.71% of BTC trading in the last 24 hours. Also, they used USDT to perform 48.77% of every Ethereum trading this weekend.