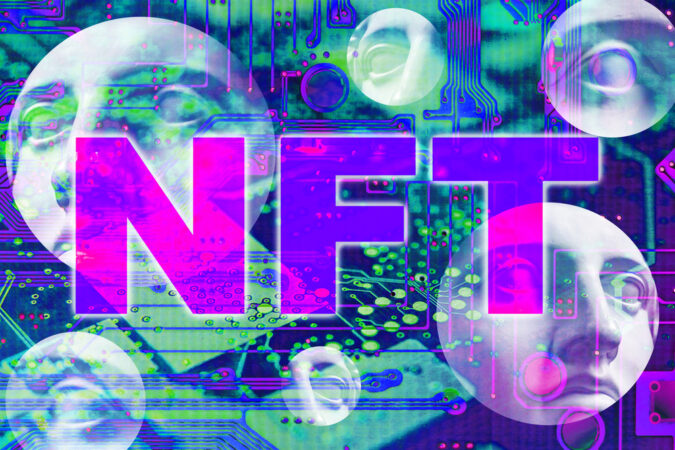 Out of nowhere, Payment Giant VISA decided to purchase CryptoPunk NFT, which lead to their NFT Sales numbers reach the skies in terms of overall sales.
Because of VISA's involvement in the sale, the sales of CryptoPunk NFT skyrocketed to record levels. According to an announcement made by VISA, VISA purchased a CryptoPunk NFT worth 49.5 Ether, which is roughly around $150,000 in value, and now the overall sales of the CryptoPunk NFTs have boosted to insane percentage levels, gaining an impressive 1100% in only a single day, since the sale went live.
About NFTs
CryptoPunk NFTs are basically small pixelated avatar characters that are themed on misfits and other types of strange characters. The demand for these NFTs has grown to absurd levels, pushing their prices to increase by nearly 50% this week only. The CryptoPunk has now gotten the status of the best NFT sellers, following the 8th of August. Apparently, VISA had to pay double the amount of the original value for the Female character NFT, numbered at 7610, because of the immense price spike resulted from the increase in demand. The price of the same character was about 22 Ether a few weeks ago.
Sales Volumes Talking to the Skies
In regards to the data provided by DappRadar, the overall volume of sales gained 1180% in just a single day. As of now, Crypto Punk NFT has taken the lead over Axie Infinity which is now seeing a drop in overall sales. According to statistical data from sources, the total sales volume of Crypto Punk NFTs is now sitting at about $101 Million in value. As for monthly sales, the overall sales volume value has reached more than $300Million, and as of now, the average price of an NFT has boosted to $200,000 in value.
VISA's Involvement
The lead of Crypto from VISA, Cuy Sheffield, said that the reason why VISA took part in the sale was to study NFTs. Sheffield stated that NFTs would be a very popular thing in the future of digital trading, so in order to facilitate our customers who are interested in NFTs, we must first do research about the different requirements and functionalities of handling NFTs. Sheffield mentioned that VISA would soon be helping out in making reliable and secure payments that involve NFTs, for both buyers and sellers.