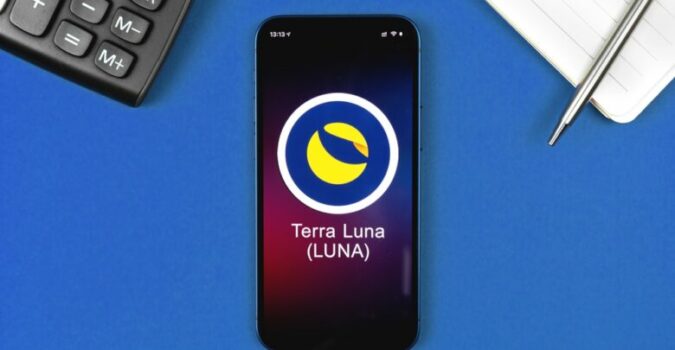 Activities were stopped on the Terra network again for a second time within an interval of 12 hours early on Friday. This was as developers working on the spent time seeking how to develop a plan for recovery. The action was necessitated by the crash of its native token, LUNA, below one cent while the Dollar peg for UST stablecoin is now less than $0.2.
The Terra platform stopped operation on the blockchain in the late hours of Thursday for some two hours. Developers working on it said the reason was to avoid governance attacks, taking into consideration that the price of LUNA has almost crashed by 100%. The price fall-out puts the blockchain in a very vulnerable position against price manipulation.
Terra Stopped Again to Reorganize
With the stopped operations, the developers at Terra said through a tweet that validators have stopped operations on the network to gain more time to reorganize it. Operations on the blockchain were officially stopped at around block 7607789 at 10:20 pm Eastern Time.
At the time of the press, the Terra network was shut down for some three hours and there were no new updates from the developers. Measures of reorganization might include improving the capability of the network to execute higher volumes of transactions. It might also get more efforts to be supportive of the UST peg.
The first shutdown of Terra sent a ripple effect throughout the market and then exposed some other platforms to manipulation via the swap of LUNA. Venus Protocol, a decentralized finance platform, has announced that as a result of the pause, users sold LUNA at more than 100 times its market value on the platform. According to a different report, this has caused the platform to lose around $11.2 million.
Although Terra network has listed many steps for it to gain back its value, the price of UST and LUNA have kept on the path of a downward spiral. Part of the plan is to mint some more LUNA and get them burned in order to aid the price of UST.
Where is the Project Headed?
The massive pullout seen on the Terra blockchain almost took out all of its value, and it looks like any recovery attempt will be futile. There are equally rumors that Do Kwon, the founder of the network, as well as other backers of the project, could be sanctioned by regulators. As of now, there is no official statement in that regard.
In the midst of the chaos in the market, Binance, the leading crypto exchange platform, has delisted UST and LUNA. The reason was simply that the volatility of the tokens was also disruptive to the exchange's platforms.