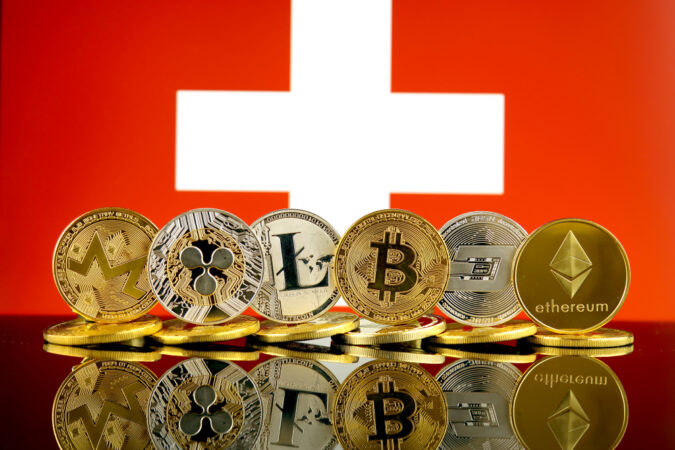 Swissquote, Switzerland's leading online bank, is launching its crypto trading platform. That comes after increased cryptocurrency trading demand. It said the cryptocurrency rush nearly overrun its customer service and compliance teams.
Switzerland's Online Bank to Launch a Crypto Trading Platform
The largest Switzerland's online bank, Swissquote, is reportedly working on its crypto trading platform. Swissquote's marketing and sales officer, Jan De Schepper, revealed that his firm plans to introduce its cryptocurrency exchange in 2022. He stated that Swissquote aims to be a leading crypto provider.
Also, the company will include staking services and stablecoins to its crypto offerings list. The Swiss banks support 24 digital coins: BTC, ETH, LTC, XRP, BTC, LINK, ETC, EOS, XLM, XTZ, OX, Augur, UNI, AAVE, Cosmos, ALGO, FIL, COMP, Maker, year.finance, DOT, SOL, and DOGE.
De Schepper stated that the firm started expanding its workforce last spring, responding to the increasing cryptocurrency demand. He further revealed that Swissquote targets further expansion. The firm's net income from cryptocurrency investment surged more than 1,000% towards 63.2% Swiss francs in 2021's first half.
Meanwhile, the Bank of England echoed its warning that cryptocurrencies' rapid growth might risk the UK's financial system. The bank's Financial Committee stated that cryptocurrency assets are becoming more connected to the global capital space.
With that, it advocates for enhanced law enforcement and regulatory frameworks to manage associated risks. That is according to the central bank's Financial Stability Report for December.
The report stated that the crypto in institutional investor profiles could expand rapidly. It warned that a massive fall in the crypto market could force institutional investors to sell other monetary assets and transmit shock in the financial system. The leveraged approach can magnify any spillovers.
Jon Cunliffe, BOE Deputy Governor, revealed that the fast-expanding crypto industry might mean a threat without urgent regulation.
Though the controversy, cryptocurrencies seem to see increased adoption. Many leading enterprises have included digital coins for their customers. As the crypto space is in turmoil now, the marketplace might be forming a base for a massive run-up in 2022.
Use the comment section to let us know your views on Swissquote launching its crypto exchange.