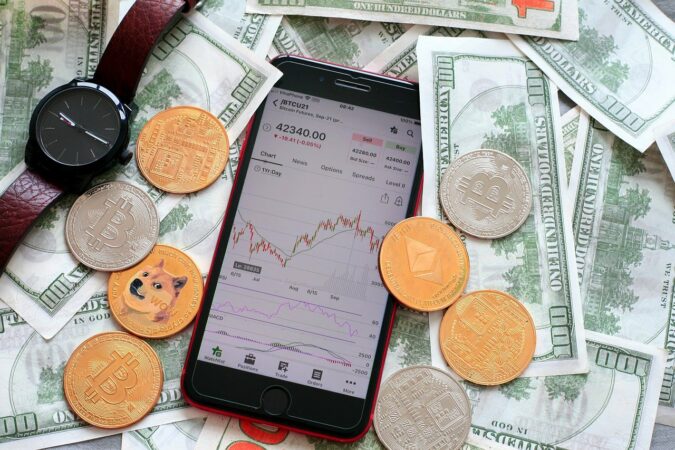 On Friday, the price of Shiba Inu tokens rose by as much as 29 percent. Fans of the cryptocurrency, known as the SHIBarmy, are excited as it gains momentum and popularity. They're hoping that the Robinhood Markets would add digital currency to their lineup of crypto assets.
Currently, the Shiba Inu cryptocurrency holds a market capitalization of around $31 billion. Meanwhile, Dogecoin holds a market cap of $34 billion. Currently, they are the top meme cryptocurrencies, known as meme coins, among cryptocurrencies.
But according to analysts, flagship crypto Bitcoin, and the second-largest cryptocurrency, Ethereum, are going cheap. Of course, not literally, but when compared to conventional equity markets.
Wealthsimple has leveled up their retirement plans by introducing a portfolio that allocates a portion to crypto ETFs. These are a great way for people to invest in the crypto industry without necessarily buying any tokens.
The firm expressed that they hope launching the latest portfolio will enhance employees' participation in employer-sponsored savings plans. They are also excited for the prospect of encouraging employees to save for retirement.
On Thursday, the price for Shiba Inu token dropped by over 20 percent. But Coinbase reported that it's now risen by over 28 percent. Because of its infinite nature, Shiba Inu is a digital currency that lets user to hold trillions of tokens. This allows members of the SHIBarmy to make large profits by purchasing even larger numbers of tokens at a time.
But it will take quite a while before Shiba Inu token's price inches towards the one-dollar mark. Nevertheless, its strong support and backing will keep the momentum up as it gains a higher market cap.
But you may be wondering why a new meme coin, which is strikingly similar to Dogecoin, is gaining prominence. It's because they are based on different blockchains, and that Shiba Inu is developed for wide-scale usage. Even the fact that it has managed to garner an impressive following is unbelievable. This is because the conglomerate and crypto fanboy, Elon Musk, through his support behind Dogecoin earlier this year. Ever since then, the price for Dogecoin slowly climbed upwards.
Dogecoin, which came about in 2013, is based on the popular 'doge' meme that features the image of Kabosu, a dog from Japan. However, the developers of Shiba Inu coin decided to build on this momentum to create a different memecoin that's similar, but not the same.
While Dogecoin was invented by well-renowned developers, the people behind Shiba Inu are relatively anonymous. The group calls themselves Ryoshi and calls their creation a Dogecoin killer. While it remained unknown by the majority of the crypto community, it started garnering support after Elon Musk made comments about it.