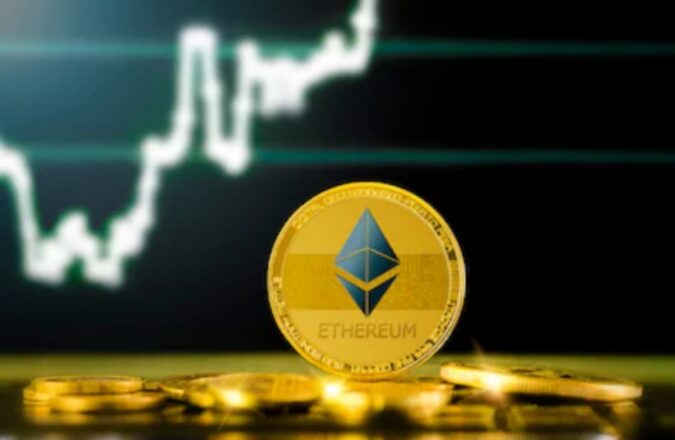 On Wednesday, the second-biggest cryptocurrency based on per token price, Ethereum, hit a new all-time high price. The unique blockchain-based cryptocurrency went above the latest resistance point of $4,668. If we look at its performance over the last couple of days, we see that it has reached several all-time highs. These came in succession after setting a new record on Friday, which was the first all-time high in months.
The timing for this latest development is no coincidence. Ethereum's new price surge comes just a week after flagship cryptocurrency, Bitcoin, achieved its own new all-time high. Bitcoin now costs around $66,974 per token, according to data by Coindesk's price tracker.
The recent rise in surging crypto prices comes after the New York Stock Exchange debuted its very first Bitcoin exchange-traded fund. Experts often recommend that investors stick to Ethereum and Bitcoin as opposed to smaller coins, and it's for a reason. It turns out that both these coins experienced price hikes after the launch of the exchange-traded fund.
Although there have been recent jumps in the prices for Ethereum and Bitcoin, experts are offering the same advice to investors. Now, the question arises as to what Ethereum investors need to do now. Just like with any other type of long-term investment, finance experts advise that you ignore the fluctuations. Although Ethereum's price has jumped up, it doesn't imply that it's no longer volatile.
Currently, the only question on investors' minds is if their coins will face compound or exponential growth. According to an investing expert in Personal Finance Club, Jeremy Schneider, the answer is looking like a resounding no.
Since there's no guarantee that the value of a crypto will increase, investment experts say to be careful. That's why traders should make sure not to put more than 5 percent of their portfolios into digital assets or cryptocurrency. It's always to avoid high-risk investments like crypto and meet other financial goals instead. These can include saving for retirement or paying off a mortgage or other types of debt.
But let's suppose that you've already accomplished all of those benchmarks. In that case, you should simply ignore all the hype surrounding price fluctuations around you. Just like with conventional long-term investments, simply choose to set it and then forget it.
This is according to the personal finance professional and expert, Humphrey Yang, who also hosts Humphrey Talks. But other than that, you need to try not to give in to the temptation of doing something with your investment that you may end up regretting later.
This also pertains to a certain dip in the prices, which can cause many panicked investors to sell their assets. Even in such a case, holding onto tokens is important.