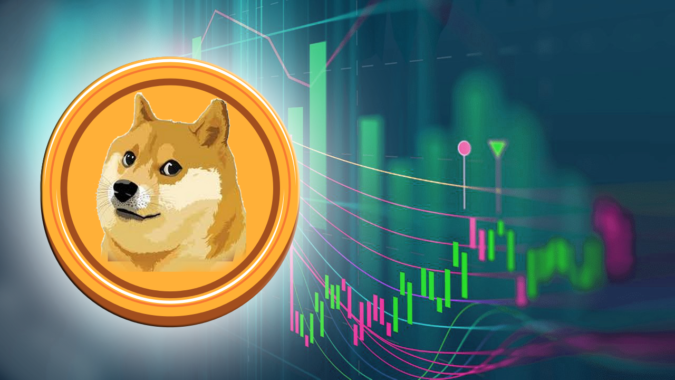 Scott Melker thinks that Doge is a great addition to the digital world, which can bridge the gap between an investor and the crypto world. Describing his own Doge experience, the Wolf of All Streets said that he has a piece of advice for want-to-be crypto investors.
Scott Melker, who has earned the title of "Wolf of All Streets", has recently shared his investment experience in the meme coin. He is a well-experienced investor as well as a trader. He has been hosting a podcast under the name of the earned title and issues a newsletter under the heading "The Wolf Den".
Before becoming a veteran trader, he was associated with the music industry and spent 20 years therein. So much so, he has received several awards, the latest being given to him last year by a leading crypto firm Binance. He was named the "North America's Influencer for 2020".
While sharing his investment experience, he told that approximately 70% of his entire wealth has been put into crypto. He said that he is fond of investment on a long-term basis. He was of the view that the most convenient way of earning money is that one should invest for the long term. In this way, one would not need to be bothered at all whether prices are going up or down in the market, said Melker.
As regards meme coin i.e. Doge; Melker was of the view that so far the journey of Doge is quite astonishing. He thinks that it is one out of the few cryptocurrencies in which one could invest money on a long-term basis. For those who are reluctant to be a part of the crypto world, Doge provides a perfect entry point them. Therefore, without risking too much they can actually avail themselves of the opportunity of making serious profits after a particular time. He opined that currently, one could get a Dogecoin just under US$ 1, however, that will not be the case in the near future.
According to Melker, the performance of a digital coin also relies upon what crypto influencers have been talking about. He said that it is normal when known crypto personalities talk about any crypto, and then there is an instant increase in its value.
He suggested that for the time being "Doge" is one such name that has been referred to by most crypto influencers. He referred to Elon Musk, CEO of SpaceX and Tesla to make a point that he is the most-admired personality within the crypto industry. So receiving appreciation and support from persons like Musk, is not something that can be taken for granted.
He also talked about the tips, which he wanted to share with Doge investors. First, he suggested that every intended Doge investor should first apprise him about the relevant information and the online world is full of it. Secondly, he opined that investors should keep the margin of mistakes because one cannot learn if there are no mistakes. Learning will require maintaining and updating records of trades, which will help a person to find his faults without blaming others.