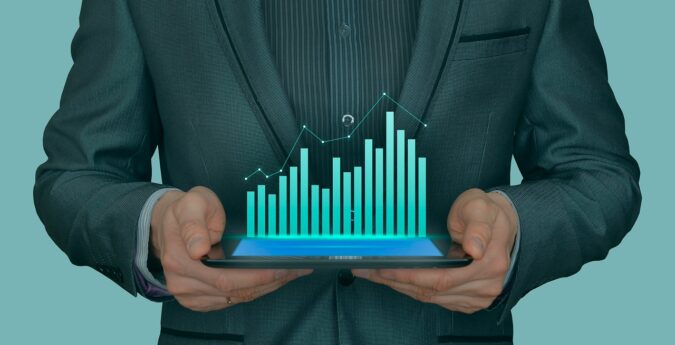 Since the beginning of the year, the middle-east has become very interested in the adoption of cryptocurrencies. Several states in the entire region are aiming to gain more ground and recognition in the cryptocurrency and blockchain sector.
Among all the cities currently advancing in cryptocurrency and blockchain technology, Dubai has been making a lot of development in this particular sector. Dubai had recently conducted a survey where it wanted to know what people wanted to do in terms of cryptocurrencies.
The survey inquired what the people of Dubai thought about cryptocurrencies and whether they would want to invest in cryptocurrencies or not. The results came out in favor of cryptocurrencies as the majority of the participants showed interest in the adoption of cryptocurrencies.
After successfully conducting the survey on crypto-adoption and collecting positive responses, Dubai is ready to take crypto-adoption to the next level.
Therefore, the regulatory authority of Dubai has collaborated with the Airport Authority to offer something huge and promising to users in terms of cryptocurrencies.
The reports have confirmed that the regulatory authority is the Securities and Commodities Authority (SCA) of the United Arab Emirates. On the other hand, the airport authority is the Dubai Airport Free Zone Authority (DAFZA).
Both authorities have signed up a new agreement that would allow users to gain access to cryptocurrencies. The authorities have reportedly signed up an agreement that would allow them to venture into the cryptocurrency industry.
With the partnership between the SCA and DAFZA, the users in Dubai would be allowed to trade in cryptocurrencies. However, the authorities are firm when it comes to regulations in the cryptocurrency industry.
Both authorities have shown their concerns and interest to ensure that full regulatory infrastructure will be developed around cryptocurrencies in Dubai. Therefore, when the users adopt cryptocurrency trading, they will have no fear of losing their funds to fake or unregulated trading platforms.
Both authorities will play their role to ensure that the regulatory infrastructure remains intact around the crypto-industry. They will monitor the cryptocurrency market and policies around the industry from time to time to ensure full compliance is being practiced.
As part of the agreement, DAFZA will make sure that closely monitors the cryptocurrency trading industry in Dubai. Most importantly, it will be responsible to look after the cryptocurrency firms and ensure they are fully adherent to the regulatory policies.
DAFZA's aim would be to ensure that the public investors and traders are under no harm from unregulated firms. The first aim of the regulatory authority would be to ensure that no unregulated cryptocurrency trading platforms are able to trade.
The regulatory authority will monitor each move made by the cryptocurrency trading firms and ensure no unregulated platform gets to trade and deprive users of their hard-earned money.