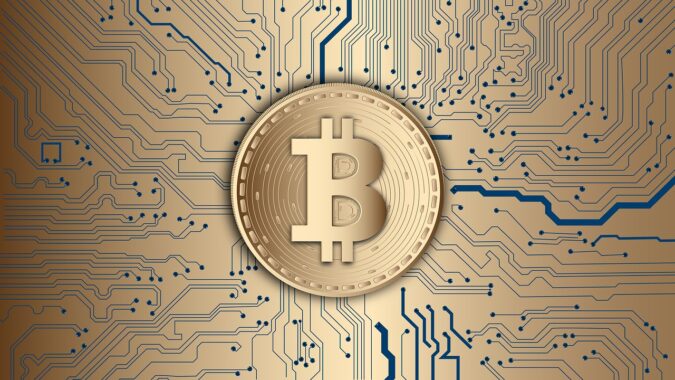 Bitcoin mining firm namely Blockcap, which is headquartered in Texas, USA, disclosed its Q1 Bitcoin mining quantity for 2021. Informs that in a period of three months' time, the mining company has mined a total of 544 Bitcoins (BTC). Further informs that 12,176 Bitcoin mining rigs were utilized for producing Bitcoins worth US$ 33 Million.
There is enough monetary gain for everyone involved with the leading crypto coin Bitcoin. Irrespective of whether someone is a Bitcoin miner or an investor or even a crypto trading, there are innumerable benefits for everyone.
On the 16th of April, 2021 a company called Blockcap has disclosed its Bitcoin mining quantity for 2021's first quarter. It was told by Blockcap that from January 1, 2021, till March 31, 2021, the company has mined a total of 544 BTC. In terms of US Dollars, the company told that Bitcoins worth more than US$ 33 Million were produced/mined through Blockcap's 12,176 mining rigs.
Blockcap has told further that it will soon be shifting the headquarter in Austin, which is the capital of State of Texas, USA.
Rick Perry, who was once the Governor of Texas, commented that the people of Texas are indebted to Blockcap for bringing innovation within the state.
Meanwhile, Blockcap informed that it is glad for mining huge bulk of Bitcoins. In addition, the company told that in Q1 only 12,176 mining rigs were used to mine 544 Bitcoins. However, in the future, the company intends to incorporate more Bitcoin mining rigs and committed to mining more Bitcoins. The company apprised that it has set up a Bitcoin mining target till the end of 2022. Blockcap is expecting that by the year 2022, it will be able to utilize at least 43,000 mining rigs.
Blockcap being is relatively new in the field of Bitcoin mining as it only started its mining operations last year. However, looking at the BTC mining average of the company, the progress of Blockcap is praiseworthy. Since the day of its inception, the company has mined Bitcoins worth US$ 98 Million, and approximately 1,600 coins were produced.
Darin Feinstein is the person who had founded Blockcap. Feinstein stated after the company's disclosure of Bitcoin mining quantity that the company wants to create more job opportunities. He added that employment will not be provided to only those residing in Texas but throughout the country.
Feinstein apprised further that he has a vision where he would like to see the US leading the world in the field of mining and blockchain. He also suggested that in a period of three months, the company is capable of giving fair competition to its rivals. But most importantly the company's rivals situated in North America have already been overcome by Blockcap.
He referred to two major Bitcoin mining companies of North America namely Hive Blockchain and Riot Blockchain. In 2021's first quarter, Riot Blockchain minted only 491 BTC, claimed Feinstein.