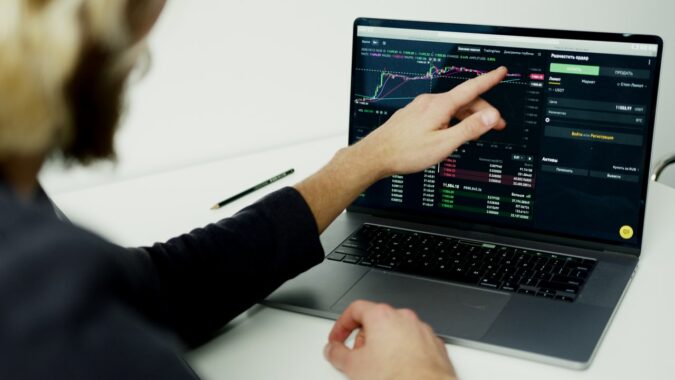 Incoming Treasury Secretary for the US reveals her policy for cryptocurrencies. Claims cryptocurrencies are mainly used for illicit financing and that it needs to be regulated. Sets out her plan for Bitcoin and other cryptocurrencies.
Janet Yellen, President Joe Biden's pick for the US Treasury Secretary in the incoming administration. She was asked about her views on cryptocurrencies during the Senate hearing held to consider her appointment at the US Capitol.
Senator Maggie Hassan, a Democratic Junior Senator from New Hampshire, put forward the question to Yellen. Yellen was asked to share her view as to how Treasury would want to combat criminal elements that have been fueled by terrorist organizations' funding. Senator Hassan said she had raised the question with the outgoing Treasury Secretary Steven Mnuchin as well in previous hearings.
Senator Hassan reminded me that the bipartisan National Defense Authorization Act had been passed earlier in the month. The Act included a provision for establishing an advisory group with the Treasury to counter the use of emerging financial technology by terrorists. This included the use of cryptocurrencies by such terror organizations to finance their illicit activities.
Yellen agreed with Senator Hassan, stating that they needed technologies to accomplish this change over time. She also said that what was needed most was to ensure that their methods for dealing with such matters are aligned beforehand. Meaning thereby that the methods should be up to date with evolving technologies so as to counter terror financing.
Yellen elaborated that cryptocurrencies, in particular, were a concern as they were widely being used for illicit financing and money laundering. She pointed out that this is something that needed to be curtailed.
Following the incoming Treasury Secretary's testimony, the crypto community pointed out several flaws in her statements. Russell Okung, the first pro-football star to receive payments in Bitcoin, commented that USD was a bigger concern for terrorism financing/money laundering than cryptocurrencies. Dan Held, Kraken's Growth lead, pointed out that only 0.3% of all cryptocurrency activity recorded in 2020 was illicit. In contrast, 90% of US Dollars were used for the illegal drug trade.
Anthony Pompliano from Morgan Creek echoed similar thoughts. He stated that Yellen forgot to mention that the US dollar was the choice currency of criminals around the world. He added that large banks laundered more money than Bitcoin'smarket cap.
Yellen is not the first to suggest that cryptocurrencies were being used for illicit purposes. Christine Lagarde, President of the European Central Bank (ECB) stated last week that Bitcoin had started a funny business. She also added that some Bitcoin also gave rise to money laundering activities as well. Lagarde was, however, contradicted by famous economist Daniel Lacalle, who called Yellen'sstatement absolutely outrageous. The Spanish economist then stated that the vast majority of money laundering was being done in fiat currencies, especially in the US.