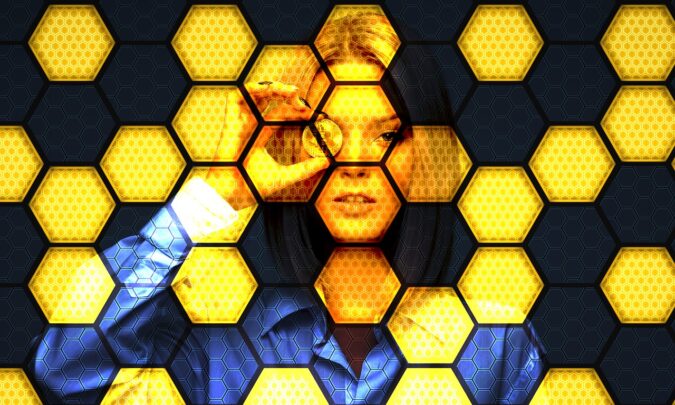 A rare diamond, with a weightage of 101.38 carats exactly, is going to be sold through an auction by the world's largest, leading, and most popular auction house, Sotheby. This unique diamond is expected to be sold for an amount of US$ 15 Million while it has been made abundantly clear that the purchaser will have the option to pay either in cash or through any accepted digital currency.
In the recent announcements of holding sale auctions, the world's oldest auction house, Sotheby, has announced selling a rare diamond. Through the sale, the auction house is also encouraging the crypto payment mechanism as well.
When it comes to auctioning rare items, none can challenge that Sotheby is currently the world's largest and most popular auction house. It was also one of the world's oldest auction houses which have lived for more than 275 years. Sotheby came into existence in the year 1744 and since then it has been selling collectibles at an international level. There are a total of 44 in-house departments within this unique auction house. While the trained specialists and experts, who are part of Sotheby, are spreading over 40 different countries of the world. It is also a record holder auction house whose annual auction sales venue average is around 600 per annum.
The auction house has had the privilege of selling art and culture masterpieces to collectibles throughout the world. It is in fact a one-window auction house where everything, which is considered collectible, rare, or unique, comes for sale.
It has been announced on 21st June 2021 by Sotheby that in the latest auction a rare and flawless diamond will be put up for sale. The structure of the salable diamond has been told to be pear-shaped. As regards its weightage, it was told that the diamond weighs exactly 101.38 carats. Sotheby told that it has never before sold a diamond of this weightage. The venue where the auction will be held is set as Hong Kong and the sale will start on 9th July 2021.
What is more interesting about the recent auction is that Sotheby has set a preference that it would encourage payment in crypto. However, it would ultimately the choice of the seller whether he would like to pay in cash or through digital currency. If the payment is to be made in crypto, then Ethereum (ETH) and Bitcoin (BTC) are being accepted as payment by Sotheby.
Some more shocking facts about the diamond sales are that the company is planning to sell the diamond for US$ 15 Million. Such a high-value item hasn't ever been sold by Sotheby in the past more than 275 years.
Sotheby's Chairman of the Asian branch, Patti Wong, stated that it is going to be a lifetime experience. He also said that the sale involves the rarity of both, i.e. the diamond and the oldest living auction house of the world.