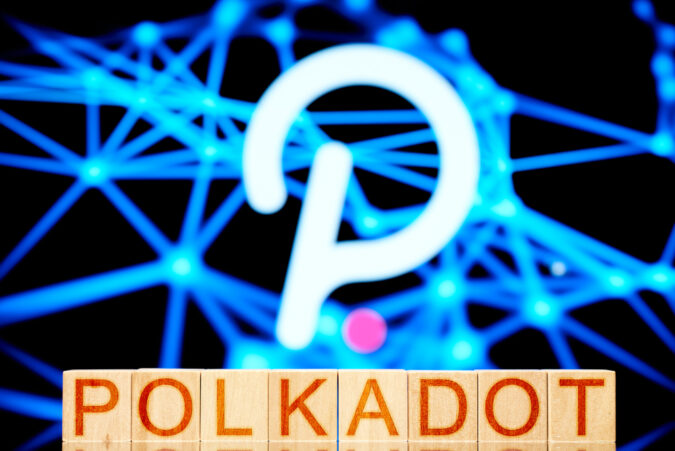 Polkadot sees its price developing a complex correction.
The alt made impulsive rallies towards both directions.
Investors need to wait for further confirmation before predicting the future trend's bias.
DOT price seems to coil into a triangle pattern currently emerging as wave Y in the WXY correction. The consolidation squeezes DOT under low volatility, confirming a no-trade territory until displaying further confirmation.
DOT Price in Consolidation Mode
Polkadot has been among the challenging tokens to rack this year. The alt saw a 46% bullish run from 26 January to 6 February However, a 65% followed shortly after, as bulls surrendered to $14 lows. Elliot Wave analysis shows that directional trends follow impulse action where waves 1, 3, and 5 mimic the bias, whereas 2 and 4 are against it. Another critical wave theory rule is that wave four can't overlap into the first's territory, with a leading diagonal being an exception.
The 4-day chart might have Elliot Wave analysts might argue the bullish rally that happened was a leading diagonal or impulsive depending on the used timeframe. What makes DOT's price function challenging to evaluate is that the downward retracement cancels the bullish rally's impulse by removing the low. Remember, a 65% fall also emerged in five waves.
DOT/USDT 4-Day Outlook
As one might qualify any of DOT's previous trends as impulsive, the likely description for DOT price is the alt might be creating a complex WXY correction. Moreover, the 9hr chart offers further authorization for this notion. For instance, the 9hr chart shows wave W as impulsive, where wave 4 bared move forward without covering wave 1. The unfolding Y setup also coils in a 3-wave swing-like way, distinctive for triangle retracements. Remember, Y setups are known to create triangle formations.
DOT/USD 9Hr Timeframe
Polkadot price appears primed for consolidation as triangles contain over five waves, A to E, and D and E are yet to develop. The prospective triangle suggests a squeeze range of roughly 7% and should emerge with low volatility. That way, investors should refrain from opening the DOT position until the triangle structure completes.
A break past $19 will possibly cancel the unfolding triangle. With that, bulls might dominate and propel DOT higher to $20, then $22, a nearly 25% beyond today's opening candlestick.