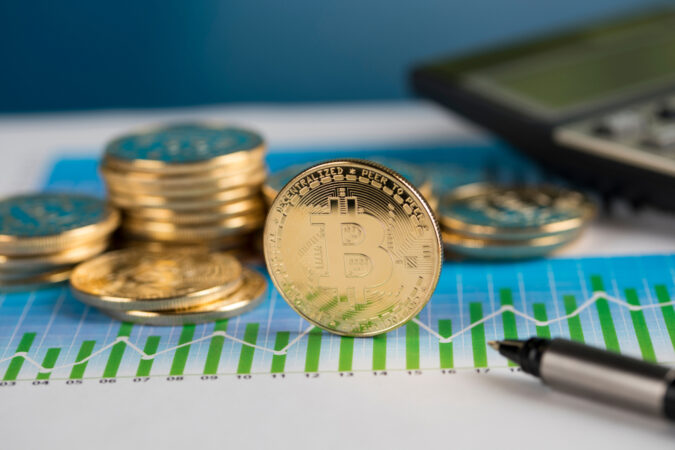 Importance of 200-Period Daily Moving Average Displayed by Traders
Reports from some media outlets have shown the pair of the US dollar and Bitcoin confronting some very serious challenges as money markets flung their doors open for business on the 5th of April. The asset pair was, therefore, just more or less sitting at the very spot it was at some 24 hours prior, with volatility striking the intervening time at both the upside and downside.
While there is no clear direction in sight for the entire market, analysts, as well as traders, are waiting the time out to see the natural turn of events on the world's leading cryptocurrency to see where it would turn exactly. A popular cryptocurrency pundit on Twitter going by the account name "CivEkonom" displayed some optimism when they highlighted a possible CME future gap of $54,000 as where Bitcoin could potentially go next.
As part of the comment on the account, they said that it could compress and coil up afterward. And the price could break up later, but no one ever knows.
Another enthusiastic crypto account, Crypto Rover, also stated the importance of the 200-period daily moving average, which Bitcoin was trying hard to break through. Crypto Rover further stated that it is a historical fact that the significant increase in price seen by Bitcoin over the years stems from the fact that it was able to break through certain barriers.
News headlines that came in over MicroStrategy's purchase of more than 4000 Bitcoin did not do much in providing a long-lasting strength in the market, even though the feat got a lot of praise from commentators. The company's Bitcoin holdings now stand at 129,218 BTC, thus maintaining its class of having the largest Bitcoin holding in the world.
According to news from Cointelegraph, however, Terra's plan to purchase more Bitcoin means it could come to exceed what is held by MicroStrategy and other whales holding Bitcoin.
Impressive Quarter 1 Close in Focus of Analysts
For a crypto analyst and trader, Rek Capital, there was a lot that called for celebration around Bitcoin in the first quarter of 2022. Making his position known via some tweets, he said that the Q1 Bitcoin candle had been a successful one in spite of the price being almost the same at the beginning of Q 2. He, however, gave indications of coming volatility.