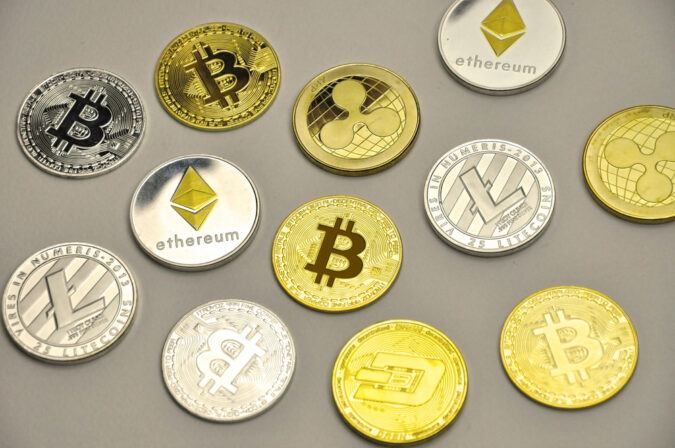 The Bitcoin market and, of course, the general cryptocurrency market have had a correction of 5% due to the decision of investors to go against taking risks while they get ready for the most significant increase in the Federal Reserve rates. As business opened in the early hours of Thursday, the price of Bitcoin dropped to $42,000 before it had a marginal recovery again.

Bitcoin Dips for the First Time Since March
It, therefore, becomes the first time the price of Bitcoin will go below $43,000 since the 24th of March. Hence, over the last 48 hours, the world's leading crypto asset has had a correction of over 10%.
The experience has not been so different for altcoins either as, they also dropped in price value. The ten leading altcoins had a correction of between 4% to 10%. According to a recent report from Bloomberg, it states that the latest selling pressure being witnessed in the cryptocurrency sector is a subset of a much wider sell-off in the stock market. Earlier on Thursday, the Nikkei index in Japan dropped by well over 1.5%.
In addition, Bloomberg said that the nexus between the US stock market and Bitcoin has become stronger in the course of the past three months.
In the last couple of weeks, Bitcoin has displayed a lot of strength as well as the general crypto market. In the past week, Bitcoin soared to $48,000 but stepped back on that path shortly afterward. Despite the correction that happened this Thursday, the top crypto asset continues to trade at 18% top of the monthly monitoring chart.
Will Bitcoin Climb Higher Again? When?
Where things stand now, there can be near-term support for the asset at the $42,500 level. According to Mike Novogratz, who is a billionaire in crypto assets, he believes that the take-off of Bitcoin can begin again as soon as the Federal Reserve takes a pause on its aggressive monetary policies. He thinks the Federal Reserve's policy does not stop anything, really, as far as it has given clues of up to 4 rate increases to go this year.
Novogratz further predicted that it is possible for the Federal Reserve to continue to be hawkish for a bit longer as inflation keeps increasing, and the Federal Reserve could increase rates by up to 50 basis points with immediate effect. He added that as soon as the Federal Reserve gives a little room, Bitcoin is going to shoot up.