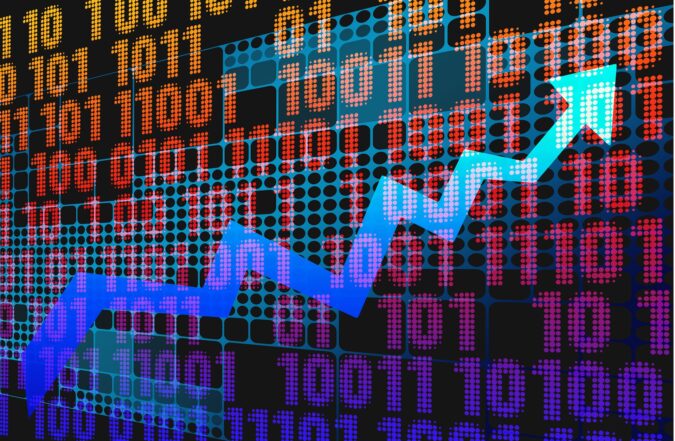 Indian tech companies are leading the stock market currently in terms of creating a healthy output for their stakeholders. During the last 24 hours, the stocks of the tech companies in India posted a 1 percent rise setting a positive mood for the whole stock market at the start of the new week. The ease of COVID restrictions in China has shed some good light on the tech stocks in India.
Local media outlets reported that the NSE Nifty 50 Index was appreciated by 1.61% on the intraday trade. Furthermore, the S&P BSE Sensex also improved by 1.64%. On average, both top indices were able to see a rise of one point each over the last weekend close as well.
ShareChat to Raise $300 Million in Funding Round
ShareChat is messaging and digital payments application project that is backed by Google. The project was able to gather a $300 million fund grant by Google parent Alphabet Inc. On the other hand, the Times Group and Temasek Holdings from Singapore also spent around $5 million on ShareChat as a social media application.
The official sources have postulated that the funding and partnerships will be made official before the end of next week.
In addition to showing interest in capturing the unwinding social media market in India, Google has also decided to bet its money on a sister project by the same group named Moj. Before the Moj project, Google placed its stacks in a similar short video-making application called Josh.
The tailwinds of change seem to be carrying India in a positive direction. The state has recently decided to reduce its energy dependency on coal-based plants in the upcoming four years. The new mission statement was shared by an open letter issued to Federal and State governments by the top energy development department of the country.
While the increased population in the country is in dire need of an increasing amount of additional and more sustainable energy resources, the government officials are working on cutting down the 81 coal-dependent energy production plants that generate around 58 billion kilowatts per hour of energy.
The transfer of energy generation quota from these 81 coal rigs will cur carbon emissions by 60.2 million tons and secure 34.7 million tons of coal each year, according to the power minister office of India.