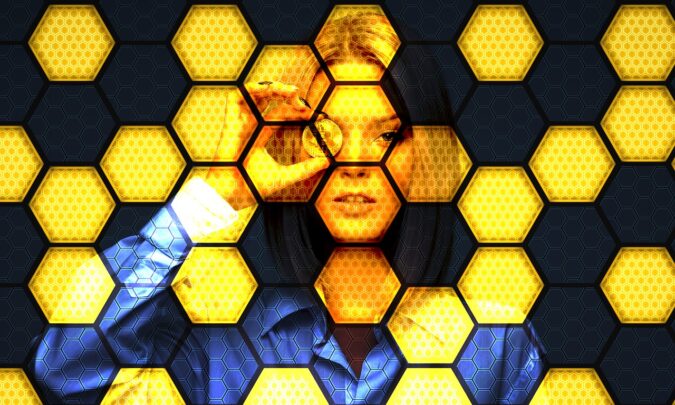 Ever since the foundation of the cryptocurrency industry, cryptocurrencies are considered highly volatile. Analysts from around the world continue to talk about the high volatility of cryptocurrencies.
Despite of showing many concerns over the volatility of the cryptocurrency industry, the sector is constantly getting adopted by institutions from around the world. Over the course of time, the cryptocurrency industry has introduced many reliable and unique products.
Some of the most prominent products that have been offered by the cryptocurrency industry include NFTs and DeFi.
Although there are many other products currently being used in the crypto-verse, yet these two products are in the spotlight. Since the beginning of 2021, both sectors have gained enormous adoption, trade volume surges, and attention from different real-world sectors.
When it comes to the decentralized finance (DeFi) sector, almost the entire industry has been growing larger by the day. The sector is currently observing a huge influx from investors in the form of large investments.
While the majority of the projects in the decentralized sector are aiming to gain prominence with respect to adoption and trade volumes, there is one project known as Nimbus that is going with a different approach.
Nimbus is a project that currently exists in the decentralized finance sector and is aiming to revolutionize the DeFi sector for good. The platform is determined to introduce more products and services into the DeFi sector to make it more adaptable and profitable for the investors.
It was just recently when Nimbus had announced the launch of its utility token and the firm reported that it was successful. According to Nimbus, its utility token has touched $35 million in market capitalization in a matter of two days since the launch.
As per reports, Nimbus had its utility token listed through one of the major cryptocurrency exchanges, Uniswap. It is also the largest decentralized cryptocurrency exchange in the entire crypto-verse. The name that Nimbus has given to its utility/governance token is GNBU.
After being listed on the Uniswap exchange, Nimbus's utility/governance token "GNBU" is now in the reach of any person who wishes to gain access to it through Uniswap.
The ecosystem created and run by the Nimbus network is known for providing users with more than ten different kinds of earning opportunities. These ten different kinds of earning opportunities are made available for the users through four different decentralized applications (dApps). These applications currently run on diversified mechanisms for generating revenues for the users.
The name of the first application is Nimbus IPO Hub dApp, the name for the second application is Nimbus Crowdfunding dApp, the name of the third application is P2P Lending dApp, and the name of the fourth application is Crypto Arbitrage Trading.