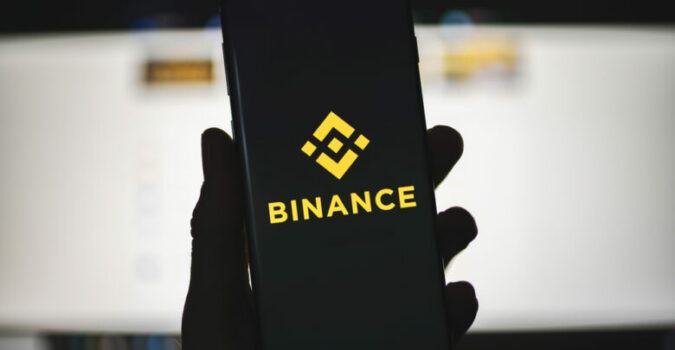 Experts are on the same page regarding the importance of transparency in the cryptocurrency marketplace. Moreover, after the demise of FTX, Binance has emerged as the biggest cryptocurrency exchange in terms of daily trade.
The recent report published by "Wall Street Journal" raised the very valid point that Binance offers little transparency compared to the assets it manages.
The exchange's operational paradigm is complex, so it has already gained the regular's undivided attention.
Any further doubts and disturbing news regarding the company's operational paradigm can really have a negative impact if BNB token experts also said.
Similar to FTX, Binance also discloses very minimal information about its operations.
Binance, the world's leading centralized cryptocurrency exchange, is leading the way for cryptocurrency market revival. But legislators look otherwise.
Regulators have recently raised concerns that Binance does not clearly specify from where the company's operations are being managed.
The company's CEO is directly linked with the market leaders behind offering liquidity on Binance. This is clearly a case of conflict of interest.
As Binance runs the entire ecosystem, there is very limited information for customers to know about Binance.
The regulators seem more inclined towards the protection of investors' money.
Larry Harris is Critical of Binance's Operational Transparency
Larry has served as the Chief Economist of the United States SEC.  Larry has rejected the audit conducted by an independent audit firm hired by Binance itself.
He also added that rather than being scrutinized by private entities. Binance should be thoroughly investigated by the regulators.
Prof.Harris said that when a business is not hidden and its operational mechanism is unclear, it can never be considered fair for the consumer.
How Binance Responded to All These Allegations
Binance's officials have also wasted no time and clearly responded to these allegations.
The company's CSO, Patrick Hillman, said that the layer 1 crypto platform has implemented strict measures to protect and govern the digital assets owned by customers.
Moreover, the firm's financial sustainability is being monitored by global risk management experts.
So, we are pretty sure about how we are operating and where we are heading, added by Hillman. He also said that, in most cases, private firms are required to publish their financial statements.
Binance is not liable to publish financial statements as a private business firm.
But to satisfy the regulators and to bring in the much-needed transparency in the crypto world, we are working on publishing the financial statement.
"The process has already been initiated, and soon the top-tier management will share the further details," Hillmann added.
How Investors Are Monitoring the Current Situation?
As the cryptocurrency market is surrounded by many bankruptcy cases and suffering from immense volatility, regulators and investors are serious about transparency.
Investors have paid more attention to the detail of corporate and governance paradigms of big exchanges.
Most recently, regulators have observed that Binance's operational structure is complex for common crypto users. This is indeed a matter of concern for thousands of investors.
Even before the demise of FTX, regulators were not sure whether Binance was managing the money the right way.
Binance has assured investors that top management's utmost priority is financial transparency. The company is fully committed to fulfilling its compliance obligation.
As of now, investors are waiting for more details about Binance's financial figures. As people all over the world have their digital assets managed by Binance, Binance can't afford any negligence.
In case of involvement in any illegal activities, Binance can easily lose the leverage it has had due to the demise of FTX.
It is also important that the market price of Binance Coin BNB is also linked with the fact that how much trust investors have in the Binance blockchain.
If some crypto whales withdraw their funds from Binance, this will harm BNB's price.
Hence, investors are hopeful that Binance will soon clarify how it conducts its financial operations.