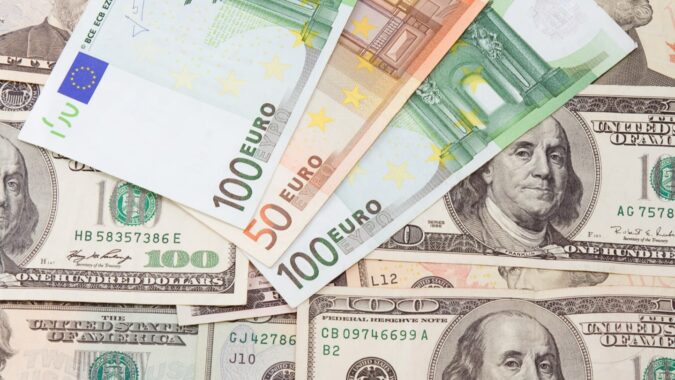 The Cost of War
Continued violence in the Ukrainian Donbas region alongside more inflammatory statements from Russian-backed secessionist forces based there, and the uncertainties if the Biden-Putin summit slated for this week will eventually have all come together to see risk sentiments rise sharply again in recent days.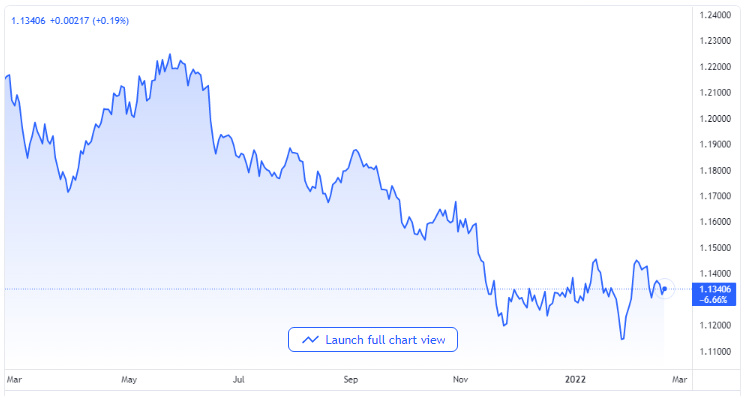 EUR/USD price chart. Source TradingView
The EUR/USD trading pair has dipped back under the 1.1350 level, where it is luckily trading with profits of around 0.2% on the current day following its top position in the 1.1390 zones just briefly after the European open on Monday. The Eurozone's flash purchasing managers' survey for February was published in the early hours of Monday, and it revealed a spectacularly better rebound than was expected in the service sub-sector sentiment. It reflected dissipating Omicron variant infection spread and its consequent restriction being gradually eased.
The efficient recovery in the service sector has been helpful in easing the momentum of the EUR/USD pullback from high points of earlier trading sessions close to the 1.1350 zones. The pair is trading back in the midpoint of its latest 1.1310s to 1.1390s range it has been on in the last couple of sessions.
Foreign exchange strategists speculate that foreign exchange market situations might continue to be choppy on the Ukrainian crisis and its associated uncertainties in the foreseeable future.
The Cost of Policies
Apart from geopolitical conflicts, other factors worth watching out for traders include the American PMIs, the Fed Reserve speak, January's US Core PCE record, and more comments from the European Central Bank top officials. These are all important as traders scrutinize the time of effecting and momentum of both the Federal Reserve's and European Central Bank's expected monetary policy tightening.
With the pair sitting near the low points of mid-2022 in the 1.1100 to 1.1500 range, its technical bias for the medium-term maintains a neutral position. Trading environments were quite quiet on Monday as a result of the American market closure in honor of the President's Day holiday.
In the past week, the EUR/USD trading pair had a recovery from the downturn of 1.1322 it suffered on the 17th of February while the market applauded the meeting set to hold between Russia's Foreign Minister, Sergei Lavrov and the US Secretary of State, Antony Blinken. Antony Bliken agreed to the invitation to hold a meeting with the Russians this week with a definite assurance that there will be no further threats of a Russian invasion of Ukraine, the US States Department was quoted to have reported.