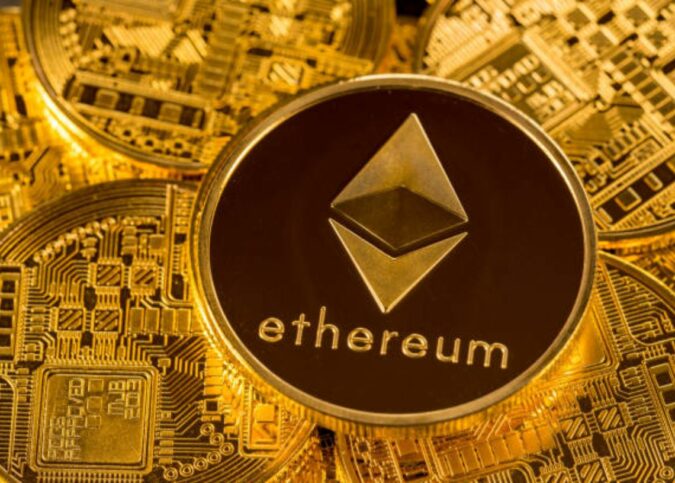 The price of Ethereum is showing a bullish future following the breakout it had out of the stringent triangle. Though the movement is an optimistic one, Ethereum has needs for it to pass over some obstacles for it to reach significant levels.
The Price of Ethereum
The price action that the digital asset saw from the 24th of January to the 27th of March caused the establishment of the symmetry of the triangle. As a technical creation, the symmetric triangle is made up of three low high points and four high low points that are joined together with the use of trend lines.
In theory, the method of forecasting indicates that the technical pattern might bring about a 34% movement gotten via measurement of the distance between the first swing points of the triangle. Putting the distance together with the point of breakout at $2,837 shows the target to be at $3,818.
On the 27th of March, the daily candlestick of Ethereum was close to over $2,837, showing that it was a breakout. Since that time, Ethereum grew rapidly by 22% but it was later confronted with bullish exhaustion. Due to that, the token dropped by 7% and at the moment, it is going towards the $3,077 and $3,197 areas of demand. Bouncing off the obstacle will possibly result in another leg-up, only this time, Ethereum will be resting its 200-period simple moving average which is at $3,489.
Strong Hurdles to be Crossed
Because there is a formidable hurdle to be dealt with, the only means of catalyzing the bullish run to about $3,833, which is the target of the symmetric triangle, could be a successful flip. If the move happens to become very bullish, it could touch the $4,000 psychological obstacle, and it will take to overall run up to 25%.
A deposits metric is an on-chain monitor tracking the number of deposits to several exchange wallets. An increase in the index will be bearish for the asset that underlines it because it gives signals of the interest of invests in selling their assets held.
In the case of Ethereum, such an on-chain indicator was on a downward trend as far back as November 2021 and it has collapsed from 22,800 valid deposits to about 205 at the time of putting this report together. The over 95% drop shows that Ethereum holders have high expectations over the price performance of the asset in the future, and they would rather hold their assets in cold wallets.