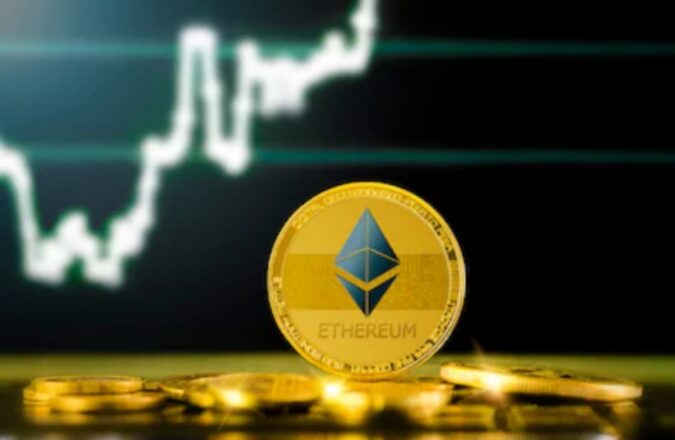 Ethereum is the world's second-biggest cryptocurrency in terms of market capitalization. As of the time of this writing, the current price is $3,065, which is a 2.9% increase since yesterday. Ethereum has a current market cap of $337,843,500,276, making it the world's largest altcoin and second only to Bitcoin itself. Interestingly enough, Bitcoin is not performing as well as we may have hoped following the recent market crash, which sent many altcoins and Bitcoin crashing down.
The altcoins (among which ETH is included) have all since managed to recover for the most part, but BTC struggles to get past the $60,000 mark again, thereby not even coming close to its previous ATH (all-time high) price of almost $65,000 which had been reached only less than a month ago. This just goes to show how unpredictable and volatile the cryptocurrency industry can be and that investors should tread carefully.
Still, this has not stopped Ethereum from skyrocketing, and experts are now claiming that it is possible that the world's biggest altcoin can reach $3,000 in price, something that many had said would be impossible in the past.
'Previous bull market was a baby pump,' says Josh Rager
The Ethereum price had managed to come as close as just over $50, within the range of reaching $3,000. This had led Josh Rager, a crypto expert, and analyst, to state that compared to right now, the bull market beforehand is more or less like a 'baby pump.' Furthermore, we can also observe that Ethereum managed to close out the month of April in green fashion, which implies that ETH has actually experienced green candles on a monthly basis for seven straight months now, which also fuelled its potential and capacity to come inches away from breaking through $3,000.
Moreover, according to Josh Rager, the amount of growth experienced by Ethereum within the aforementioned seven months' timeframe is just over a whopping 760%, therefore making it one of if not the most successful cryptocurrency for some time now.
What factors contributed to this?
This success could also be attributed to the upcoming July update through which gas and transaction fees are expected to be reduced, but there are other factors that we must look at as well.
According to the CEO and founder of CoinStats, Narek Gevorgyan, Ethereum has been very successful as of late simply because it has worked on making its fundamentals strong and reliable. He added that the explosion for DeFi (decentralized finance), the booming popularity for NFTs (non-fungible tokens), the narrative surrounding 'ultrasound money,' the fact that it was the most utilized blockchain worldwide, and lastly that more than 50 projects for the top 100 cryptocurrencies are in fact based on Ethereum itself all contributed to its recent success.