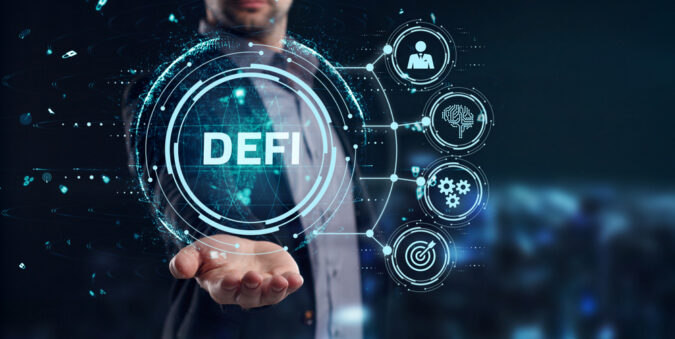 2022 began with subtle movements into the crypto market. However, along the line, everything turned red, marking the onslaught of the bears. 
Consequently, the whole crypto market is dipping and it is negatively affecting both institutional and retail investors. Additionally, the decentralized finance industry also suffers from the negative movement of things.
DeFi TVL Drops Across Blockchain Networks
DeFi Llama, a popular crypto statistic source and aggregator, reported that there has been a massive reduction in the values of digital assets that are stored on different chains and networks across the crypto space. These levels were last seen in 2021 June
For instance, according to the statistics provided by BTC Fear and Greed Index, Bitcoin has dropped significantly to an Extreme Fear level. The chart also showed that it recorded a low price this week which it last did two years ago.
DeFi space too is significantly affected by the negative turn of the crypto market.
Stats from the firm also showed that since when the year began, TVL has lost more than 50% of its market value as it fell to $140 billion.
Illustrating Ethereum's trend, it described Etherum as the current market leader. That was because most of the stored values are in Ethereum. Nonetheless, Ethereum too received its share of the downtrend as it fell from $187B to $92B at the press time. Therefore, Ethereum has lost more than half of its market value to the dip.
Meanwhile, the total value locked in all DeFi projects on Avalanche network  too has fallen significantly. Reports showed that the value had dropped from a highest record of $13.7B in December to $6.49B where it currently stands.
More so, Solana's ecosystem is currently under immense pressure and criticism for creating several outages.
The developers recently procured some recovery measures to mitigate the current losses in values locked across all layer 1 blockchain based projects. However, the measures are yet to be productive as several projects are still submerged in their yearly lows which is around $4.6 Billion.
DeFi Space Is Becoming Infested With Fraudsters
Apart from the ripple effect of the crisis, it is worth noting that the DeFi industry is becoming infested with criminal activities. The sector is noticeably being exploited by fraudsters as the number of theft continues to grow rapidly.
Certik, a crypto & Web 3 security company, recently announced that over $1.7 billion worth of cryptos have been stolen from decentralized finance users in the first quarter of 2022 alone. This is way more than the total stolen funds in both 2020 and 2021.