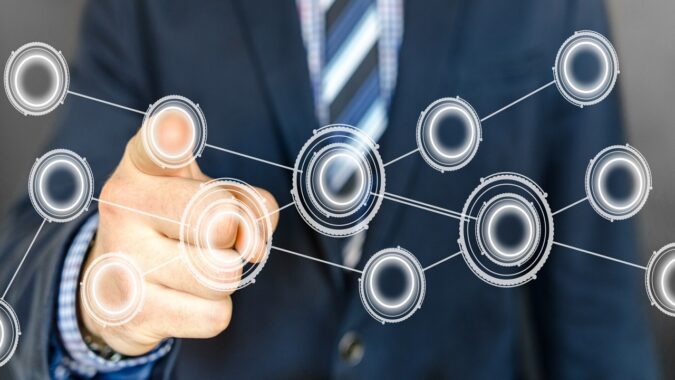 In order for the expansion of any business, it is crucial to make the right decisions, partnerships, and undergo the right collaborations. Having the right people on board can truly help the company publicize/advertise its brand and make it more credible.
So far, it seems that ADAX is following the right strategy and business plan, as it is making the right moves. This time, ADAX has made the move of onboarding one of the most prominent personalities from the cryptocurrency industry.
ADAX has revealed that it has successfully onboarded Mate Tokay who is the co-founder of Bitcoin.com. The platform is very excited about the hiring of Tokay and inducting him as part of their growing team. They are glad that with Tokay's hiring, they will be able to expand their business, taking it to new heights.
Mate Tokay has been recognized in the cryptocurrency space as one of the most strategic and ambitious investors as well as advisors. This is not the only major hire that ADAX has done as it recently brought Charli3 on board. Charli3 is also one of the major players in the ecosystem for Cardano.
Mate Tokay is one of the most influential and enthusiastic figures in the entire cryptocurrency and blockchain space. He is known for being one of the pioneers in the cryptocurrency and blockchain industry as he joined the platform in late 2012.
As per him, he was also attracted by the potential and futuristic approach of Bitcoin (BTC) back in late 2012. The following year in 2013, Tokay went ahead and started mining Bitcoin through the ASIC miners. As the Bitcoin and cryptocurrency market was constantly growing, he saw it as an opportunity to share his thoughts around the market's expansion.
This is when he went ahead with the foundation of Bitcoinist.com, which was used for sharing reviews and news around Bitcoin. He later sold the particular website, partnered with Roger Ver, and became the co-founder of Bitcoin.com.
On several occasions, Tokay had the chance of passing his message across the board, telling people what he wants to do for cryptocurrencies. As per Tokay, his ultimate goal is to bring as much exposure to the cryptocurrency industry as possible.
As per him, he likes being part of the cryptocurrency expansion and loves to attend conferences for cryptocurrencies. This way, he has been able to increase his approach and make friends with many prominent personalities from the cryptocurrency sector.
He has also been able to establish good communications with many strong personalities from the mainstream industry. His major goal is to bring in more expansion and adoption for the entire cryptocurrency industry.
Tokay has been a part of Cardano (ADA) for a long time and now he has the opportunity of doing more for ADAX being part of the company. His role at the company would be the expansion and strategic advisor of the company.