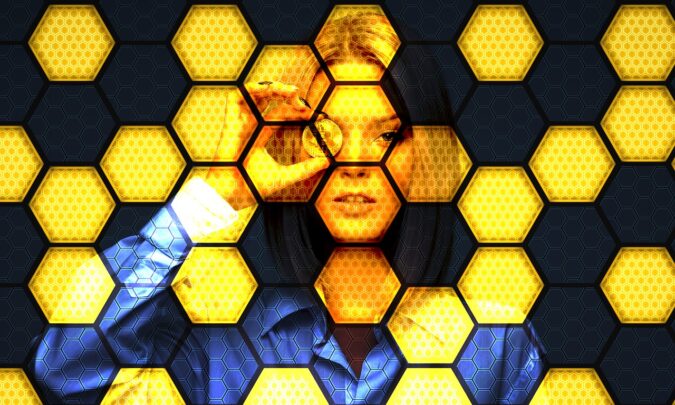 Crypto trading has become the norm these days with more and more folks jumping into this industry.  The following are the main steps to take if you wish to engage in trading cryptos online. Be sure to go through all of them and follow them carefully.
1st Step: Register for an account with a cryptocurrency brokerage.
The first and most important step you have to take to begin your crypto trading journey is to register for an account with a crypto trading platform or brokerage. Gemini, eToro, and Coinbase are some of the most reputable crypto trading platforms you can consider for this purpose. However, this is not a complete list and you can find several other popular crypto brokerages with a simple Google search! All the best crypto trading platforms provide a wide array of crypto assets and coins to choose from and they have other great features as well such as easy-to-use interfaces.
In order to register for an account, you will have to provide your crypto trading platform with personal information for identification purposes. This is quite similar to what you have to do when registering a trading account with any other type of brokerage firm. Some of the important information that you will have to provide when you set up your crypto trading account includes your address, Social Security number, email address, and date of birth. The brokerage platform will identify all of this information to confirm you are who you say you are!
2nd Step:  Fund your crypto trading account
After you are done signing up with a crypto trading platform, the next step you need to undertake is to connect a bank account to the trading account you just created. You will need this for your deposits and withdrawals so that you can make your transactions very easily. In case you do not know already, the majority of the crypto trading platforms provide bank funding via wire transfers and credit and debit cards. If you are looking for the most economical option to fund your crypto trading account, wire transfer is probably your best bet!  You can avail this option at absolutely zero cost if you choose to sign up on certain crypto platforms such as Gemini and Coinbase.
3rd Step: Choose suitable crypto to trade and invest in
The 3rd step is to choose a suitable crypto asset that you will like to trade-in. The majority of cryptocurrency traders prefer to choose Ethereum and Bitcoin. That is because such cryptos move in a more predictable manner than smaller crypto coins. Hence, trading with the help of technical indicators becomes very easy and efficient. That said, you are free to choose any other cryptocurrency you want if you have done your study and are confident it will provide to be profitable for you if you invest in it.
Some of the crypto traders around the world also allocate some of their overall investment to smaller coins. Though it is true that smaller middle-market cryptocurrencies are far riskier than big-market cryptos, the former provides greater upside potential. A great many small altcoins have significantly climbed in just a few months later. That makes them lucrative investments for crypto investors who are more risk-tolerant and are not afraid to gamble and take their chances.
4th Step: Storing Your CryptoCurrency
Finally, if you are trading your cryptos actively, you will need to store all of your funds somewhere so that you can gain access to them easily whenever you want. If you are purchasing your crypto to hold for the long term or midterm, then it is probably best and most crypto experts agree to this as well that you ought to get a crypto wallet.
Crypto wallets often come as hardware or software wallets and you have the flexibility to pick any of the two. If you are not able to decide, you can consult with your broker.
Bottom Line
To summarize, the aforementioned steps are the most important ones you have to take in crypto trading. If you have any queries at any stage, be sure to consult with a crypto trading expert who can guide you better.