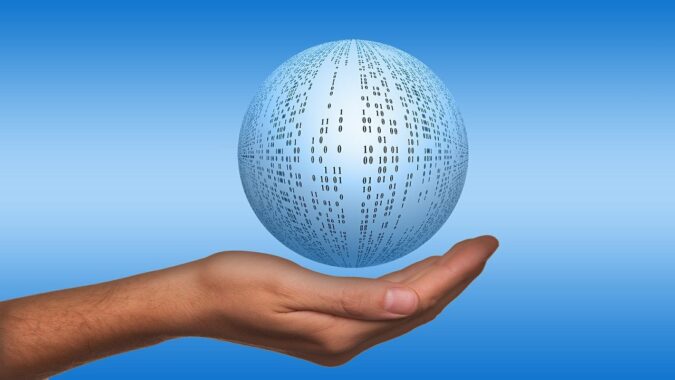 ClickTrades Review

ClickTrades.com is a website operated by KW Investments Limited, a company regulated by the FSA, currently offering CFD trading services and a broad range of trading features for a growing customer base. The brand has been operating in the industry for several years and in the meantime, has managed to build a strong reputation, mainly due to transparency and a client-oriented approach.
There are incentives to get involved in the FX and global financial markets, as numerous trading opportunities arise constantly. ClickTrades offers a trading infrastructure tailored for the current conditions, looking to satisfy a diversified range of customers.
Trading CFDs on Forex trading with ClickTrades
When trading CFDs on Forex with ClickTrades, traders will be taking advantage of competitive fixed spreads for all the popular currency pairs: majors, minors, and exotics. The broker covers tens of CFDs based on FX, allowing customers from all around the world to find the right instruments, according to their time zone.
Volatility in the FX market is more subdued, which requires traders to look at more volatile trading pairs such as exotics. At ClickTrades it is possible to trade on EURUSD or GBPUSD, and also diversify with pairs like GBPNZD or GBPJPY that are posting larger daily ranges.
On top of that, FX traders will be pleased to find out there are over 2,100 CFDs with this broker. Forex trading can be combined with CFDs on shares, indices, blends, commodities, cryptocurrencies, bonds, and ETFs.
Account Types
The variety of trading features available with ClickTrades has been incorporated into three different accounts:
Essential – fit for newcomers
Original – trader's choice
Signature – best for experts
Regardless of choice, all customers get access to the ClickTrades WebTrader, 5 days a week support, daily market reviews & financial research, full access to the video library, and a dedicated account representative.
Several premium features like open access to research, special trading conditions, Trading Central, and one-to-one meetings with account representatives are not available for small accounts but can make a difference for traders wanting to take their performance to a higher level.
Trading Platforms
ClickTrades WebTrader is the main trading platform when working with ClickTrades, developed by the broker to perform successfully in challenging financial markets. It aims to create the optimal trading environment on desktop or mobile, by providing a suite of trading tools able to help with technical and fundamental analysis.
MetaTrader 5 is the second option traders have, also integrating an extensive package of analysis tools. The main difference is that there are only 400+ CFD instruments available, and not the whole 2,100+ asset list, as with the ClickTrades WebTrader.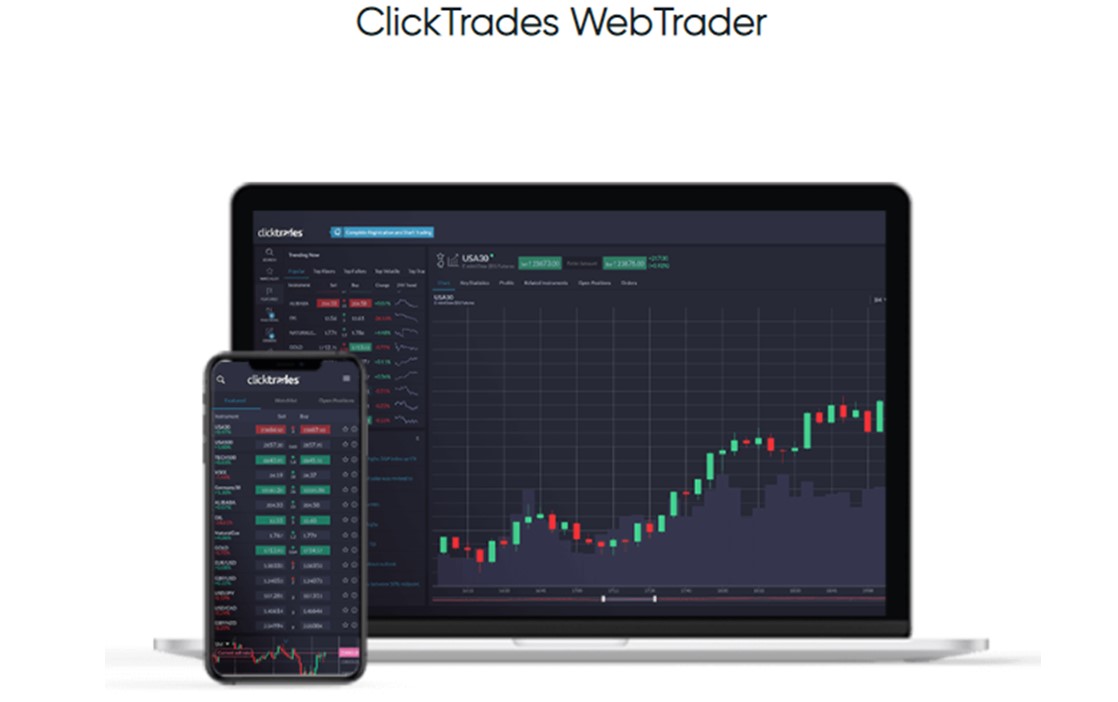 Summary
Believing traders deserve the best has been the main motivation behind ClickTrades' work and now its customers benefit from strong security, tight spreads, unique bonuses, and promotional campaigns, as well as a variety of CFD instruments to trade on. CFD traders wanting to get involved in the markets have the unique opportunity to work with a regulated brand.
The materials appearing in this document are not written by ClickTrades but by an independent third party and should not in any way be construed, either explicitly or implicitly, directly, or indirectly, as investment advice or a recommendation or suggestion of an investment strategy concerning a financial instrument, in any manner whatsoever. Trading CFDs involves a significant risk of loss.