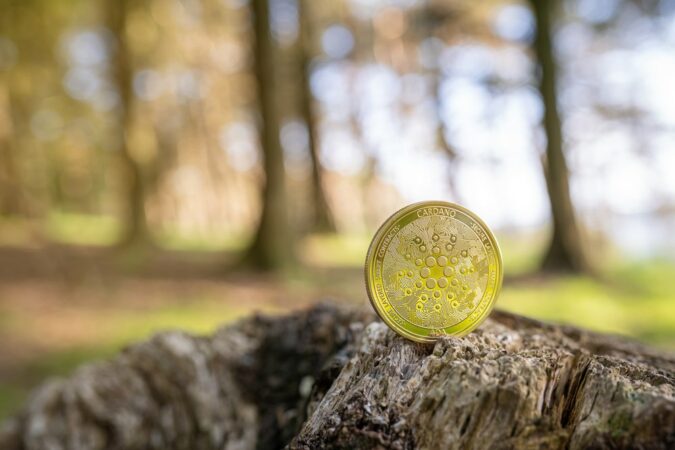 Cardano plummets below range lows again.
Buyers have so far defended the $0.42 mark.
Market players expected Cardano (ADA) to climb the charts after the successful Vasil fork. Nevertheless, the altcoin maintained its downward trends, and good news may not be adequate to shift the bearishness that plagued the cryptocurrency market over the past months.
Technical indicators didn't highlight bullish cases in the coming week. Though Bitcoin can shift sentiments, the leading crypto should overpower the resistance at $20.8K and $22.5K to change long-term trends.
Range Lows Broken as Bulls Battle to Stay in the Game
Cardano has traded inside a range since May, stretching between $0.64 and $0.44. This range had its mid-point at $0.54, and the zone represented a crucial resistance in June-July. Another decisive support zone below the range lows stood at $0.4. Also, the alt established $0.42 – $0.44 as support.
Nevertheless, ADA has tested the zone for the 3rd time over the past months. This level likely weakened amidst each test and might break soon if ADA fails to overcome its bearish tendencies. That might be challenging. The RSI (Relative Strength Index) stayed below neutral-50, highlighting bearish strength.
Also, the A/D (Accumulation/Distribution) moved sideways for about two months. That indicated that selling and buying volume had balanced since mid-August. Nevertheless, that wasn't a bullish signal for Cardano, considering the absence of accumulation around range lows. Moreover, the Aroon indicator highlighted an ongoing downtrend.
Social Volume Stable Despite September Downtrend
Development activity gauged on the project's GitHub repository indicated declines and surges somewhat uncorrelated to ADA price. Nevertheless, the point is not correlation but rather the continued development of the $14.7B market capitalization project.
The rejection near $0.58 since mid-September triggered downtrends on the lower timeframe. Nevertheless, the same phase had ADA recording impressive social volumes compared to the previous few months. Investors could be debating about a possible longer-term bottom after the Vasil success.
Though ADA enjoyed stable social media mentions within the last two weeks, the alt didn't reflect accumulation from a technical view. A dip beneath $0.4 might see the alternative token plunging toward $0.33.